LG V30 in Raspberry Rose to debut at CES 2018
LG might not have a new high-end smartphone to show off at CES next week but it does have a new version of an old flagship to flaunt. Following Samsung and some other OEMs, like OnePlus, LG is putting out its own spin on a red flagship. It's not exactly red and it's not exactly pink either but something in between. LG calls it the "Raspberry Rose" and it will be the LG V30's new fashionable color.
LG describes Raspberry Rose as an "intense saturated version" of red, though its hue isn't exactly reddish. It's darker but, at the same time, lighter than the Burgundy Red Galaxy S8. If you really wanted a highly saturated red phone, the limited edition OnePlus Lava Red might be your preferred eye-scorching color.
Other than the color, the Raspberry Rose LG V30 will be exactly the same as any other LG V30 in any other color. That means the same 6.0-inch 2880x1440 FullVision screen, Snapdragon 835, and 4 GB of RAM. And since it's not the LG V30+, it only gets 64 GB of thankfully still expandable memory.
LG poises this Raspberry Rose as the ideal phone for the fashion-conscious user or a perfectly themed Valentine's Day gift. At least this time it isn't singling out ladies as the color's target audience. The color will be available first in Korea after CES, to be followed by Europe and Asia. This implies that the US will be stock with the usual Aurora Black, Cloud Silver, Moroccan Blue, and Lavender Violet colors.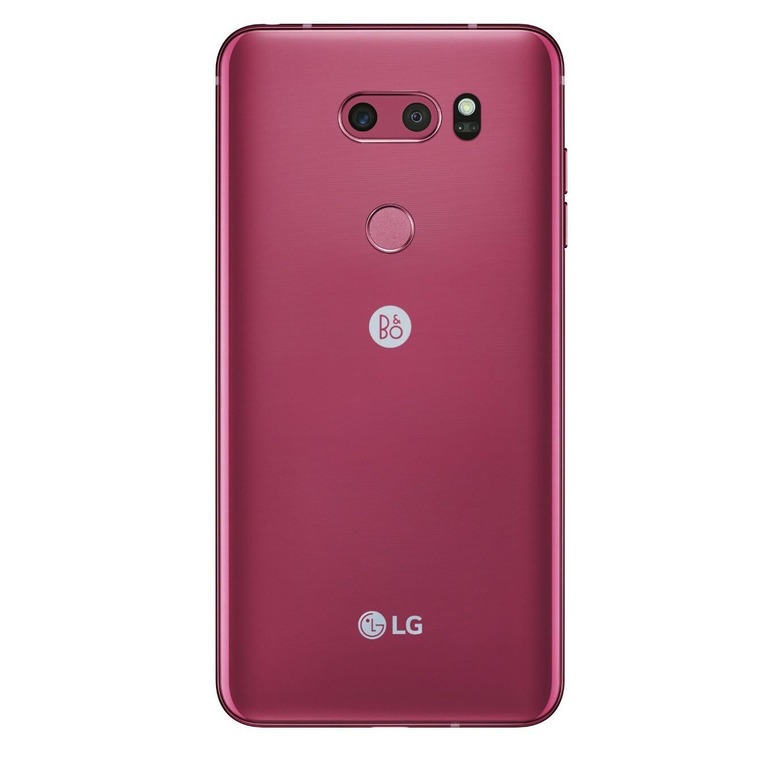 SOURCE: LG