LG V30 Geekbench scores will make you want to get it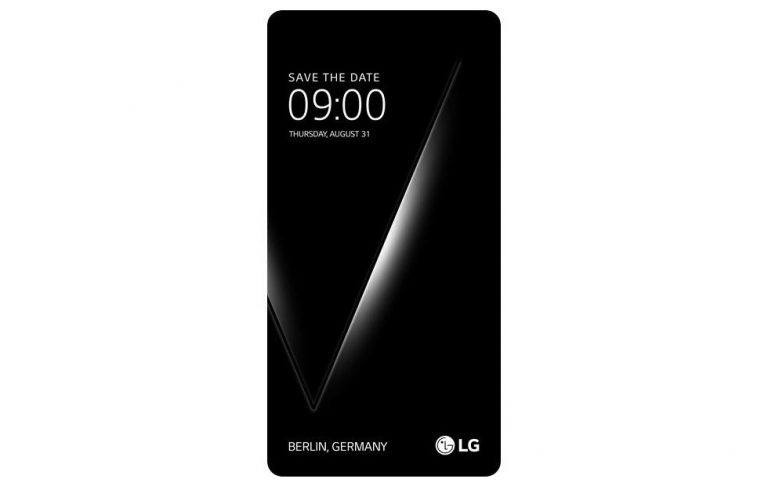 While still a contentious topic, benchmarks are still popular and widely used, more as a common point of reference and a launchpad for discussion. While they may or may not reflect real world use, they can come pretty close to giving users an idea of what they're in for. And those waiting for LG's "true" 2017 flagship might be in for a treat. The LG V30 has just popped up at Geekbench, just a month shy of its official unveiling, and it has some pretty sweet numbers to boast of.
On the one hand, it's not that surprising to see the LG V30 get some high scores in Geekbench's single and multi core tests. After all, it's running on the latest Qualcomm Snapdragon 835. But not all smartphones are made equal, even when they're using the same processor. The "LG-H932PR" believed to be the LG V30 got a score of 1899 in the single-core test and 6350 in the multi-core test, putting it in the top 3 of Geekbench's Android chart.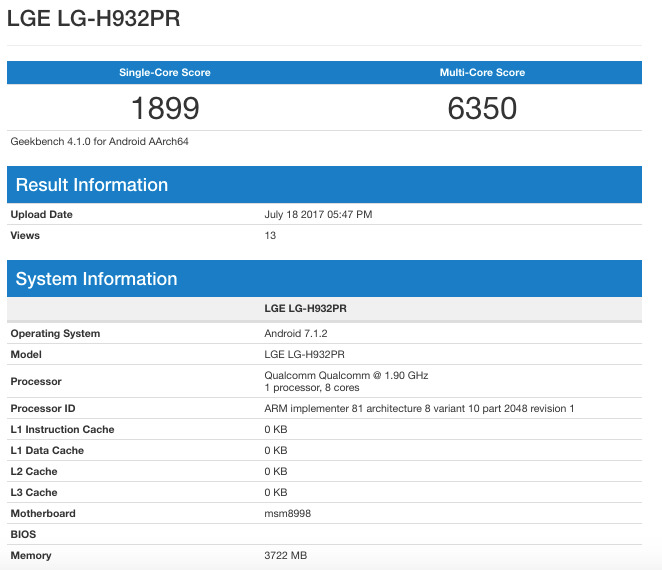 To put things into perspective, the Galaxy S8 and S8+ occupy the top spots but with one important caveat. Only the Exynos 8895 models get those high scores. The Snapdragon 835 variants actually perform poorly in Geekbench's tests, scoring even way below Huawei's P10 with its Kirin 960 CPU, which itself scores lower than the LG V30. The only other smartphone to beat the V30's score is the Xiaomi Mi 6, which also uses a Snapdragon 835. The Mi 6, however, only has a Full HD screen and gets 6 GB of RAM, which helps in the overall performance of the phone.
So the LG V30 is poised to be one of the top performing smartphones this year. At least if you take into account Geekbench's scores and nothing else. While performance is an important aspect of a phone's usability, it isn't the only one either.
Much of the LG V30 has already been leaked, so there won't be much of a surprise left when LG unveils it on 31st August. The Geekbench entry confirms the somewhat disappointing 4 GB of RAM only. It is expected to have the same 18:9 FullVision Display tech as the LG G6, except on a larger scale. The only question left really is whether LG has indeed traded in its second screen for an OLED panel and whether its dual cameras will finally redeem LG's name on DxOMark's charts.
VIA: Telefoon.nl