LG V30 early teardown puts the focus on the cameras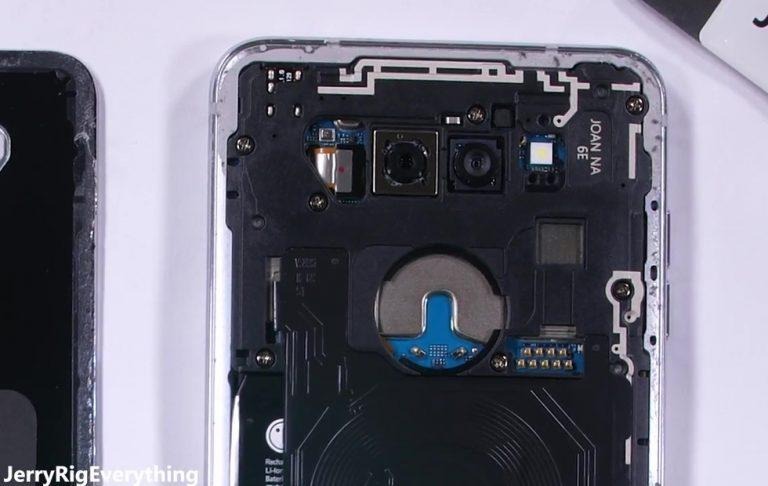 JerryRigEverything's Zack Nelson is perhaps best known for his scratch, burn, and bend tests, but he also does teardowns and, depending on how those turn out, puts them back together again. It seems that his antics have caught the attention of LG, who has invited the YouTuber to put its latest LG V30 to the test. Not for a stress test, however, but for a teardown and back. But unlike most teardowns, this one was designed to put a heavy emphasis on how great the V30's cameras are.
Nelson notes right from the start that the teardown video, the phone, and the trip to LG HQ, was all sponsored by LG. His opinions, however, are purely his own, he says. And he does seem to have very high opinions of the V30, especially in the camera department.
Unlike the V20 before it, the V30 goes back to an uneven sensor setup, with the main camera going with a 16 megapixel sensor with OIS and the second camera with only 13 megapixels and no OIS. The 16 megapixel one is notable for having the biggest aperture on any smartphone so far at f/1.6 and for using glass lenses instead of plastic. This takes it closer to being a "mini DSLR" and, based on footage recorded by Nelson, that does show.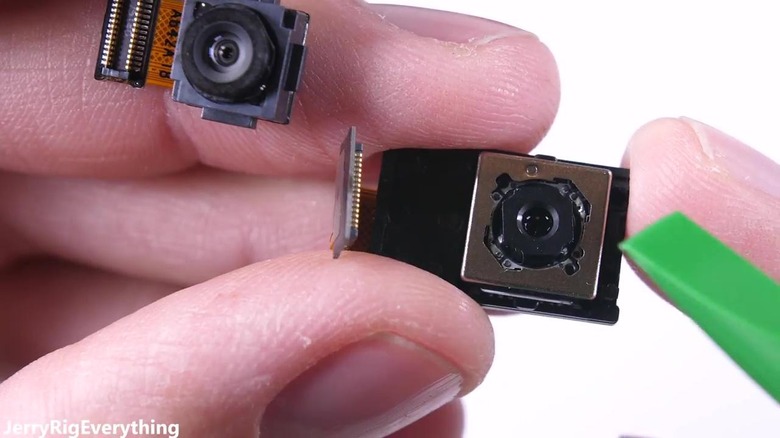 As far as teardowns go, the LG V30 looks to be very promising. There is a good amount of waterproof adhesive, but not as much as the Galaxy Note 8. Nelson also praises the generous use of gold contacts instead of soldered wires, making the parts very modular and, therefore, easy to replace.
One interesting bit about the LG V30 that Nelson tore down and successfully built up again is that it has both wireless charging and Quad DAC output. The LG G6 only sported one or the other, depending on the market. This gives hopes that US buyers will indeed have both features available to them, when it does finally land in the market.