LG V30 could launch in August, G7 in January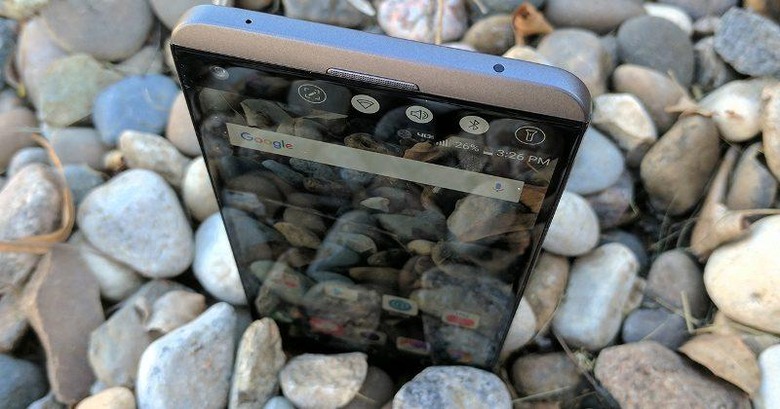 It seems that the term "race to market" will play an even bigger role in the future of the smartphone wars. Samsung has already been rumored to be tempting fate by rushing the Galaxy Note 8 out the door. That may also have prompted LG to move up its own production schedule by a month or two. Industry watchers are now expecting the LG V30 to break cover in August, a month earlier than the V20, and next year's G7 flagship to launch two months earlier in January.
The primary motivation to release early is to beat rivals in the race for buyers' money. And to steer clear of Apple's more fixed cadence. Samsung proved that strategy wise when it launched the Galaxy S7 last year earlier than usual to much success. However, that plan backfired when it rushed the Galaxy Note 7, with disastrous consequences.
LG did get a foretaste of that "release early" success when it was able to launch the G6 a good month before the Galaxy S8. In the month that it had monopoly of the market's attention, it was able to sell 300,000 units in just its first two days alone. That said, its advantage was more a side effect of Samsung launching late than any active decision on LG's part.
For its next two flagships, however, LG is taking its fate into its own hands. While Samsung might be announcing the Galaxy Note 8 in August, it might still launch later in September. LG, on the other hand, could actually start selling the V30 in August already. As for the LG G7, it might launch in January, out of sync with the usual MWC affair.
LG might not be rushing though, as it has already started product development of the G7 last month. The G7 is expected to run on Qualcomm's next premium chip, the Snapdragon 845, which should already be ready for production by the end of October. And this time, Samsung won't be holding the reins, as Qualcomm has supposedly parted ways with Samsung and has, instead, teamed up with TSMC to manufacture the 7 nm chip.
VIA: Aju News