LG V30 brings its audio on, this time with Advanced Quad DAC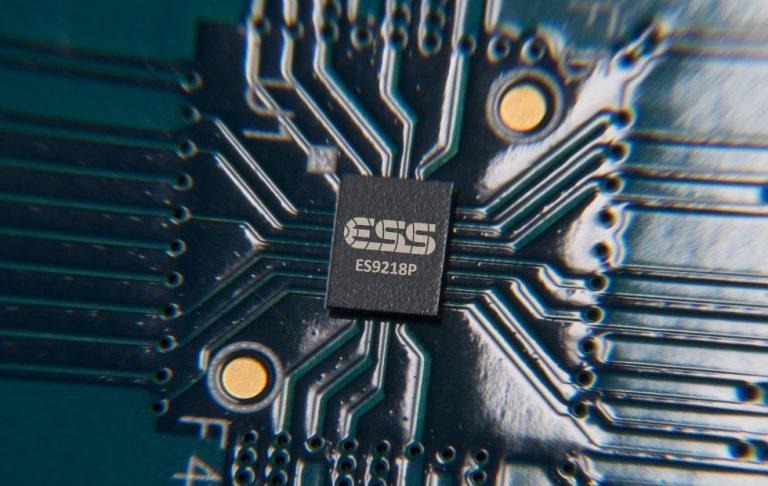 How far can you take a winning formula? In LG's case, that answer is 3 years. It started with the LG V10 in 2015, a smartphone with an audio and video bent and a Hi-Fi DAC sound system. Then in 2016, LG brought out the LG V20 with what it boasted was the world's first smartphone with a 32-bit Quad DAC hardware. And this 2017, LG is at it again with the LG V30 a 32-bit Advanced Hi-Fi Quad DAC system never before seen in a smartphone. All for the purpose of wooing audiophiles with what is, on paper, the best audio compromise you can have a smartphone.
Let's face it. The laws of physics and economy, not to mention the state of technology today, limit how much hardware you can cram inside a small space. The more sophisticated the hardware, the more room they take up. You can, however, make the best compromises that technology can offer.
DAC, short for digital to analog converter, is all about reducing noise and distortion, which, to some extent, results in audio that's more faithful to the original source. That is pretty much what the Hi-Fi Quad DAC does in the LG V20 and, later, in the LG G6. Advanced Hi-Fi Quad DAC, however, takes it one step further by offering digital filters and sound presets. These features are normally found in more sophisticated, therefore bulkier and pricier, digital audio players. If LG does manage to pull it off, it might have an audio champ in its hands.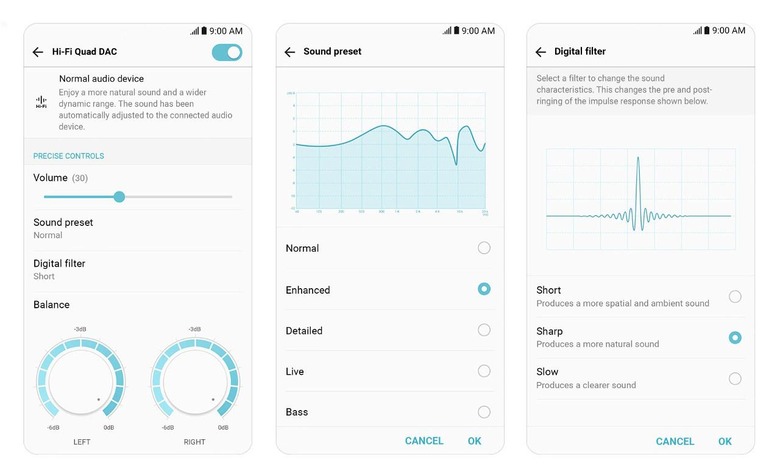 LG has also name-dropped some of the who's who in the audio industry to lend the LG V30 some weight. Of course, there's ESS Technology, also responsible for LG's previous DAC-enabled phones. There's also MQA Ltd, which is best known for a lossy compression streaming audio codec. And, last but definitely not the least, is long-time partner Bang & Olufsen, who will ship B&O Play earphones together with the LG V30. At least in some markets.
That last bit is partly responsible for how LG's Quad DAC play hasn't exactly gained traction globally. It has so far limited the features in markets like South Korea, where it believed such features are more in demand and appreciated, leaving out major markets like the US. It remains to be seen whether the LG V30 will break that mold. The LG V30 will debut this Thursday, 31st of August.
SOURCE: LG