LG V30 Android 8.0 Oreo update starts rolling out today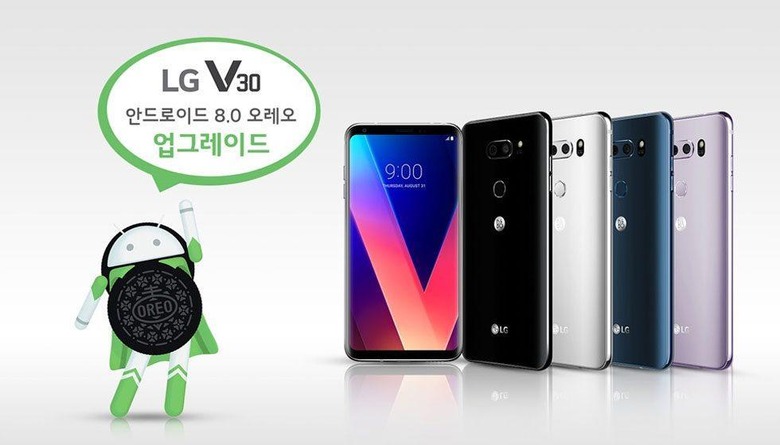 Back in November users of the LG V30 smartphone in South Korea got a preview of Android 8.0 to play with. Fast forward more than a month and Android 8.0 is now rolling out to all V30 users. The Android 8.0 update started to roll out to all LG V30 users in South Korea today. LG says that it is the first Korean smartphone maker to update the OS to Android 8.0.
That early preview that kicked off last month was only offered to 500 people so LG could get opinions and perfect the apps ahead of the full launch. That's tweaks have now been made and LG V30 users can upgrade their devices wired or wirelessly.
Before starting a wireless update, South Korean V30 owners will have to wait for the software update notification on screen. If that notification isn't seen, you can connect to a PC and update using the LG Bridge program. LG Bridge is available via the LG mobile phone download center.
Android 8.0 promises some important things for users with speed, battery, and basic performance increases. Screen configuration, graphics improvements, and new convenience features were added. One of the cool features in Oreo is a picture-in-picture mode. That allows users to watch videos and view images on a small screen when another app is running.
You can expect to see this update available soon in other regions.
SOURCE: LG