LG V20 leaked renders hint at modular but different design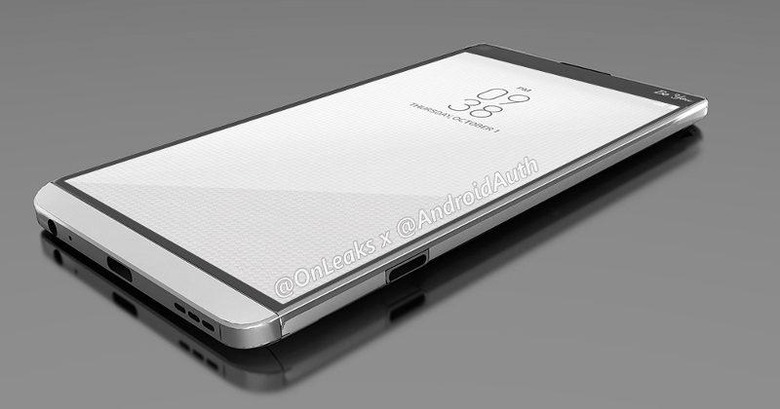 The dream of the modular smartphone has been years in the making, ever since BLOCKS and Project Ara came to the scene. It seemed, at first, that the LG G5 would be making those dreams come true but eventually came up short of expectation. That, however, doesn't seem to have fazed it, as the Korean OEM seems to be taking yet another stab at that modular form factor, this time on the LG V20, which is due to debut in less than a month.
To some extent, LG should have probably started with the LG V10 in the first place. Almost like the now more cautious Samsung Galaxy Note line, the V10 was more adventurous, flaunting features not or rarely found in other smartphones, even LG's own roster. But perhaps LG wanted to call dibs on the modular smartphone market, rushing it out the door with the LG G5. Unfortunately, reception has been rather lukewarm. If at first you don't succeed, let not that dishearten you.
Details on the LG V20 are still unclear at this point, but renders from OnLeaks based on his sources seem to have plenty to say. Though those sources won't confirm it, the V20's design seems to leave plenty of room for the imagination, or for modules for that matter. It seems to have that same "release" button and detachable bottom that the LG G5 has, inspiring some confidence in the theory.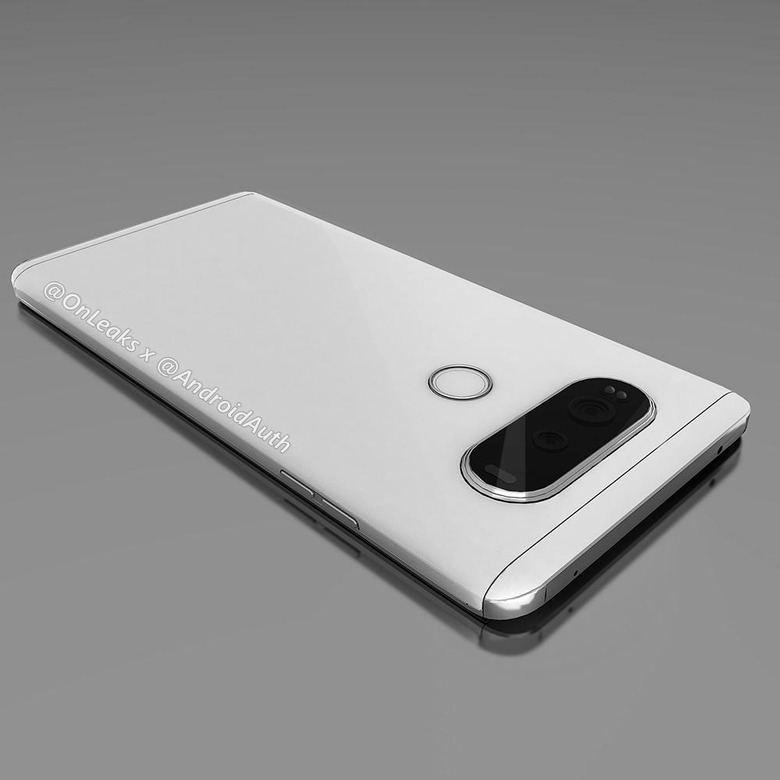 There are considerable changes in other aspects of the smartphone's design and features as well. Happily, it seems that the second screen is still there at the top. Sadly, it seems that the dual front camera setup is now gone. The second camera has practically been moved to the back, with the main camera now taking after the LG G5's dual lens feature. And that's not the only thing it has taken from the G5. The overall design and button placement is also patterned after it. That means a lone power button, presumably with a fingerprint scanner, at the back. R.I.P. rear button controls (2013 – 2015).
As for the smartphone's innards, there isn't much to go on. But considering its predecessor, the LG V20 should at least have a QHD screen and run on a Qualcomm Snapdragon 820 or, better yet, an 821. LG is set to unveil this "second chapter" smartphone on September 6 in San Francisco (7th in South Korea), so we won't have to wait long to find out.
VIA: Android Authority