LG UltraGear gaming monitors go 21:9 wide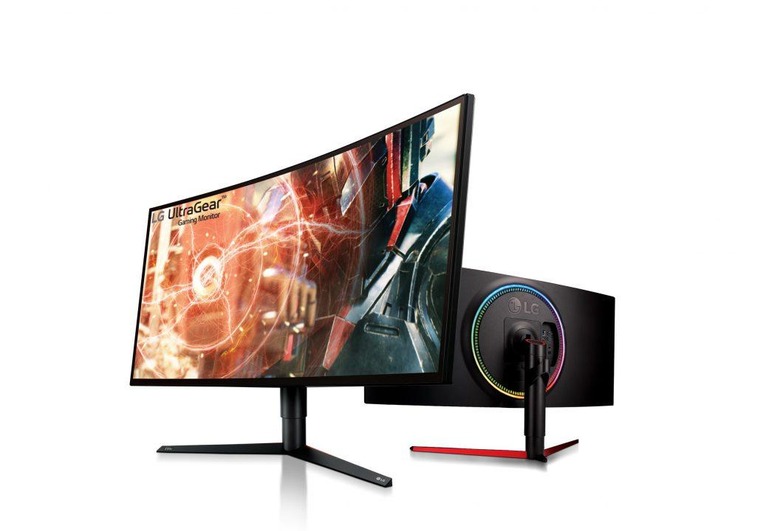 Between Gamescom last week and IFA beginning this week, we'd expect to see quite a few monitors on display (no pun intended), and so far, manufacturers haven't disappointed. Samsung has already revealed a handful of curved monitors, and now it's LG's turn. Today, the company announced its new UltraGear series of monitors, along with its flagship model, the 34GK950G.
If the UltraGear name seems familiar to you, that's entirely intentional. UltraGear monitors follow the UltraFine series, which focuses on picture quality, and the UltraWide series, which (rather obviously) is centered around ultra-wide displays to improve productivity. The UltraGear line, on the other hand, is centered around gaming.
LG hasn't shared a full list of specifications for the 34GK950G yet, but it did mention some specifics in today's announcement. The 34-inch display outputs at 3440 x 1440 resolution, which gives it a 21:9 aspect ratio – the same ratio we frequently see in LG's UltraWide line. LG says that the monitor covers 98 percent of the DCI-P3 color space and "over 135 pecent of the sRGB color space."
The monitor has an overclocked refresh rate of 120Hz, which has quickly become a cornerstone feature of gaming monitors. It's also compatible with NVIDIA G-Sync, so if you've got an NVIDIA card in your rig, you can enable that to reduce frame stuttering and screen tearing. As is usually the case with these UltraWide monitors, the 34GK950G has been outfitted with slim bezels in the name of increasing immersion while playing.
While the 34GK950G sounds like a solid monitor, LG didn't delve into the details that are arguably the most important: pricing and release dates. We can probably expect this monitor to come at a premium price given the features LG chose to highlight, and its IFA reveal suggests that it'll be here before the end of the year. That's all just speculation, however, so we'll have to wait until LG decides to get more specific to know for sure.