LG TONE Studio, Free put an odd spin on the neckband design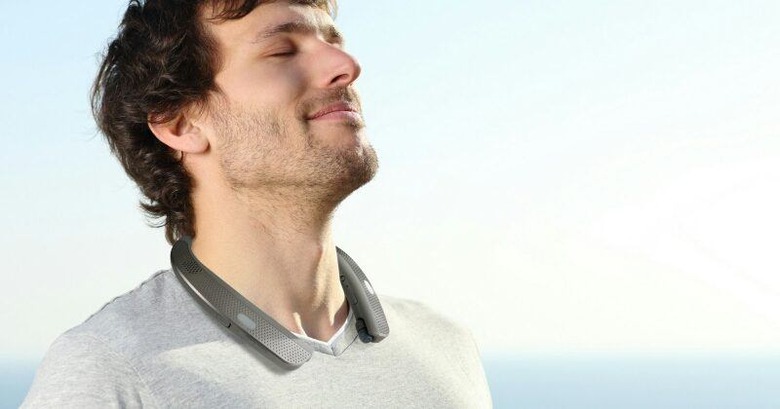 As if the neckband design popularized by the likes of LG weren't "unique" enough, the Korean manufacturer is seemingly pushing the envelope in what that neckband can do. At CES 2017 next week, LG will show off the new LG TONE Studio and the LG TONE Free. The former, unlike its kin, has no earbuds at all and is, instead, a speaker you practically wear around your neck. The TONE Free, on the other hand, has earbuds that aren't chained to the neckband at all.
As far as headphones are concerned, the neckband design tries to combine the freedom of movement afforded by Bluetooth earbuds but with the quality and functionality of more rigid and traditional headsets. As far as design and function is concerned, the category hasn't seen much innovation. Until now.
The LG TONE Studio HBS-W120 is basically what you'd call a neckband speaker. It has a total of four speakers, with two full range speakers at the top and two vibrating ones at the bottom. running around your neck allows it to deliver a theater-like surround sound experience, co-designed with DTS, that you can actually take around with you. You can also pair two TONE Studio neckbands to play the same audio.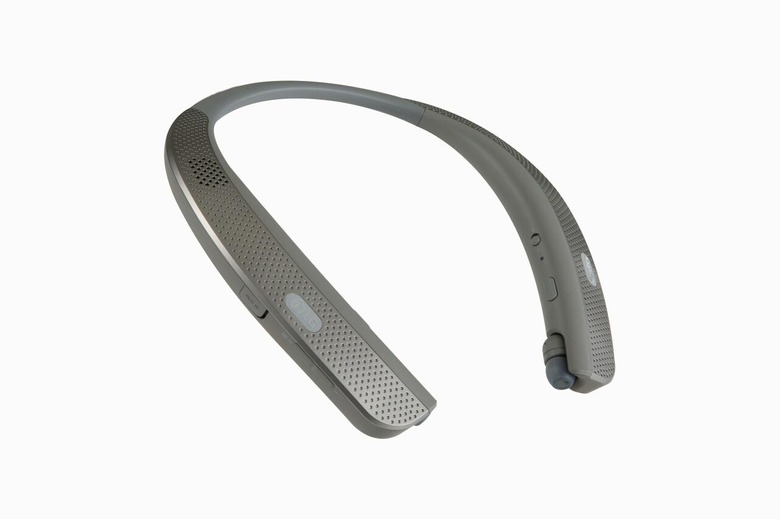 The LG TONE Free, one the other hand, leans more closely towards the usual neckband with one crucial difference. The earbuds are wireless and aren't connected to the neckband. That neckband acts instead as a charging cradle for the earbuds. It also vibrates to gently inform you of notifications. The TONE Free does also have a traditional charging dock as backup.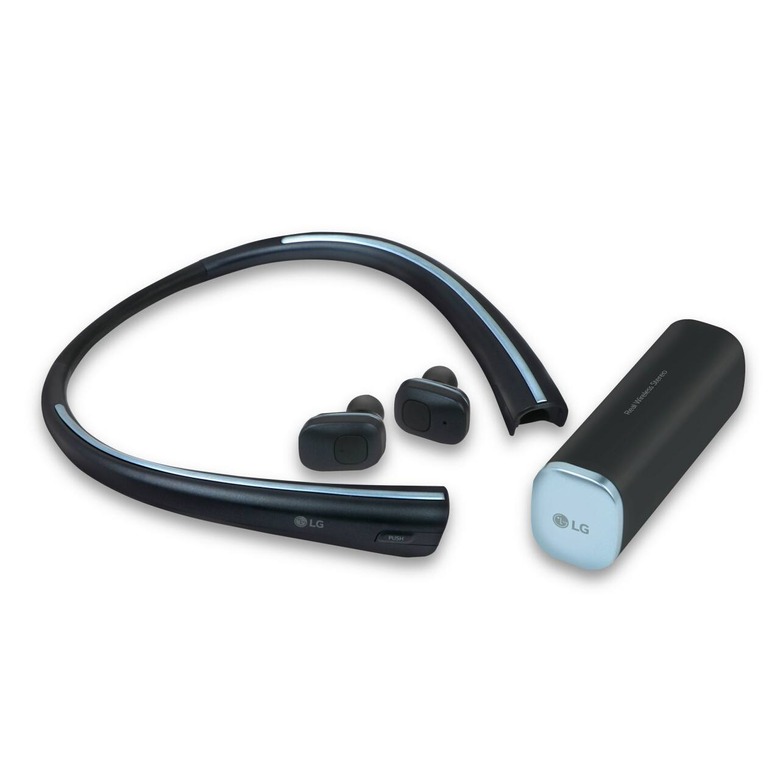 Oddly enough, LG doesn't boast of any 32-bit DAC technology like it had on the LG V20. The TONE Studio, for example, boasts of a Hi-Fi DAC only. These two new TONE members will be on display at CES 2017 next week, together with other new audio products like the TONE Infinim (model HBS-920) and TONE Ultra (model HBS-820).
SOURCE: LG