LG to unveil Smart ThinQ next-gen smart appliances at CES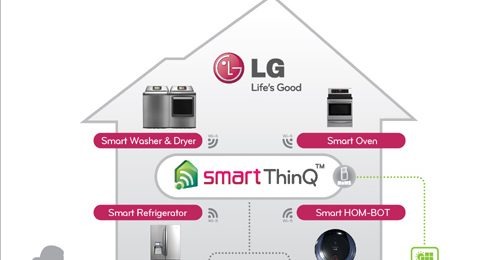 LG has announced that it will be showcasing its next-gen Smart ThinQ technology for smart appliances at CES next week. The new and improved Smart ThinQ will help make home appliances more efficient and allows users to better monitor and manage their home energy usage. This technology will work in tandem with LG's new Home Energy Management System (HeMS), which allows for connectivity across home appliances and with Smart TVs, PCs, and smartphones.
LG first previewed its smart appliances at last year's CES, but says that this year's lineup has improved significantly. The company has updated the individual appliances and improved the connectivity between them and your other devices. For instance, you can monitor and control your washing machine from your TV or your smartphone.
At this year's CES, we can expect to see an upgraded French-door style LG refrigerator that's equipped with a new Blast Chiller, which is a compartment for drinks that can cool down a 12-ounce can of beer or soda in less than five minutes. This nifty feature has earned a CES 2012 Best of Innovations award. LG will also be showing a fast clothes washer that has been honored for a 2012 CES Innovations Award, a smart oven, and a HOM-BOT robotic vacuum cleaner.
[via LG]