LG to show off 72-inch Full LED backlit 3D TV at CES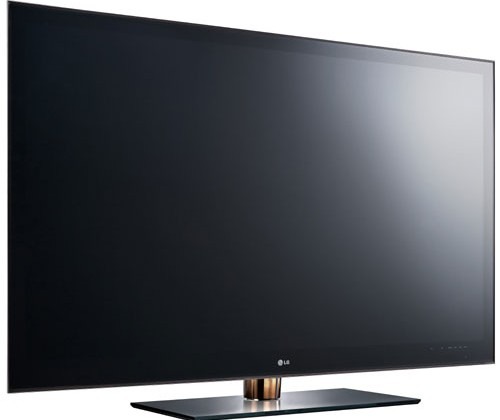 CES 2011 will kick off in only a couple weeks and with the show starting hoards of new gadgets and home theater gear that will debut for the first time. Some of the new gear that will be at the show is being announced early and among that new gear is the LG LZ9700 3D TV.
LG claims that this set is the largest full LED backlit TV in the world and the set is good for 3D and 2D images. The LZ9700 has TruMotion 400Hz procession for smooth and fast 3D playback. The set also has a number of Smart TV features as well. It can stream programming from partners and supports an increasing collection of TV apps
The set also includes the LG Magic Motion Remote Control. It will hit stores in early 2011 and pricing is unknown at this time. Consider that a similar sized Vizio 3D set is going to sell for about $3500 and the LG set will not be cheap. There is no word on whether the set uses passive or active 3D glasses, I am betting active.