LG Thrill 4G Hands-On and Unboxing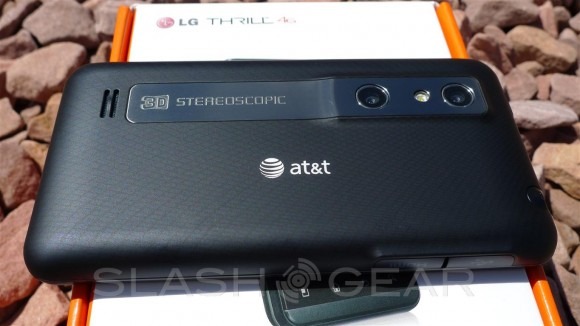 It may not look like its actually alive and grabbing you like something from Avatar, but it sure gets close. What we have here is the glasses-free 3D powered LG Thrill 4G from AT&T. We have seen this before known as the Optimus 3D and I unboxed that too. What makes this phone special is not only does it have a dual-core CPU but it has dual cameras. It can capture and playback 3D video as well as play 3D games and other things all without those sexy red and blue glasses. Check below for more details.
Most of the specs we already know but I'll go over the important parts. It features a 1 Ghz dual-core TI OMAP 4 processor, a 4.3" 480x800 glasses-free 3D diplay, then it has those cameras around back. dual 5 megapixel cameras for capturing 3D help out around back. LG is calling this the first device on their "Tri-Dual" architecture. What does that mean — dual-core, dual-memory, and dual-channel. It also comes standard with an 8 GB Micro SD card and a 1540 mAh battery all wrapped up and running Android 2.2 FroYo but should get Gingerbread soon.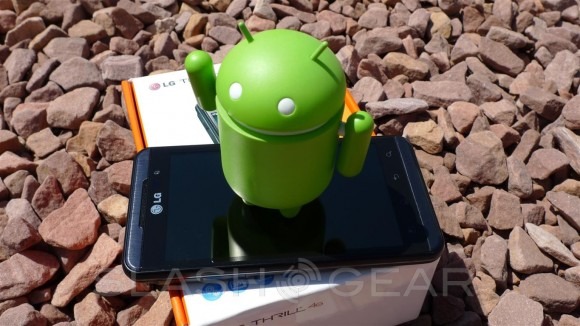 Overall the design is pretty sleek and you could even call it purdy. The rear has those cameras as well as the aluminum strip that matches nicely with recent LG offerings such as the LG G-Slate and G2x. The back cover is a soft touch plastic with a very light and barely noticeable pattern that almost seems like it was carbon fiber inspired, it's a nice touch. Around front is the usual capacitive android buttons as well as that all popular front facing camera for chat. The device features HDMI-Out and they supplied the cable unlike most carriers or OEM's so thank AT&T and LG for that one.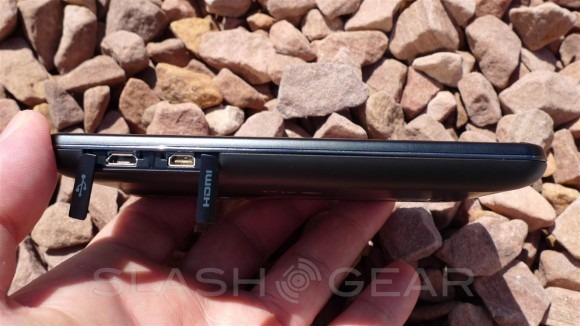 I don't want to give away too many details before the full review but the phone has plenty of 3D inspired apps installed. We have 3D Pictures, 3D videos, 3D games, and even a 3D youTube. Gameloft has a 3D game market that has been pre-installed for all you fans. I played NOVA 2 in 3D for about 25 minutes today instead of working, it was that fun. The dedicated 3D button nicely takes you right into all the 3D action and I liked they made it so simple.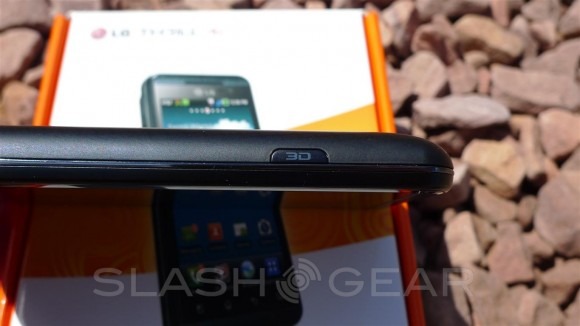 I will keep this short and sweet so make sure to check out the video unboxing below for more details as well as all the photo's in the gallery to enjoy them in the full size goodness they were intended. Full review will be coming shortly after I've enjoyed this beast for a few more days.
[vms a1c56250dc23ae7ff12f]