LG Spectrum's Ice Cream Sandwich is "very close"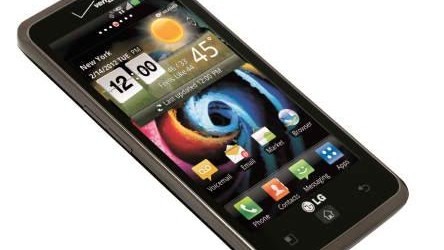 Everyone is talking about the latest version of Android, version 4.1 also known as Jelly Bean. But there are millions of smartphone owners who still haven't gotten the update to version 4.0. That version of Android, known better as Ice Cream Sandwich, is now poised to grade the LG Spectrum phone, as Google and manufacturers continue to push out as many updates as possible.
A company representative posted a message on an official LG forum in which he wrote that the update to the recent version of Android, also known as Ice Cream Sandwich, is "very close to release." It seems that the only part of the process still needing to be finalized is on the Verizon side of things.
Ice Cream Sandwich is one of the biggest updates to Android yet, and includes such features as scanning your face to unlock the phone, a much more robust speech-to-text software program, and an entire platform of data sharing that focuses on Near Field Communication (NFC). Several other manufacturers have pledged support for the new update, and a bunch of phones currently running an older version of Android.
[via Phones Review]