LG Signature Edition phone is the super V30+ you can't have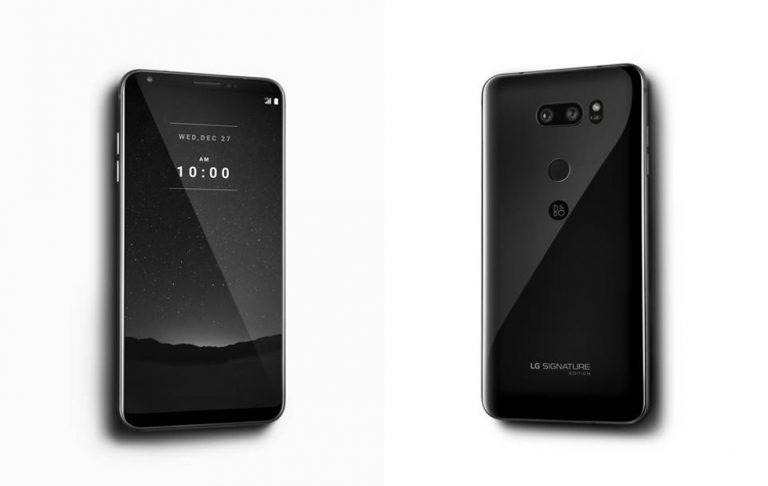 LG has a rather odd product strategy with its V30 flagship. Just a month after it launched, it was followed immediately by a V30+, a slightly beefed up version that was available from limited carriers only. Although it now at least waited two months, LG has announced yet another "upgraded" model. The good news is that you might not be able to get your hands on this very limited LG Signature Edition phone just announced in Korea.
Even disregarding the iPhone X, the LG V30 sadly doesn't always come up in discussions on this year's top phones. You'll mostly hear about Galaxy Note 8s or S8s, Google Pixel 2s, Essentials, and OnePlus 5Ts. Not that the LG V30 isn't a qualified contender. It just doesn't stand out too much.
It seems that LG wants the V30 to really stand out in this Signature Edition, though it does drop the "V30" name. For those who haven't heard it yet, LG's "Signature" line is its new roster of luxury products, basically some of its top of the line products given a more premium finish.
In the case of the LG Signature Edition phone, it is basically the V30 with most of the branding removed, showing off a single, sleek design. Inside, the Signature Edition has two significant differences from both the V30 and even the V30+. One is the memory, coming in a 6 GB RAM and 256 GB internal storage configuration. The other is that it comes with Android 8.0 Oreo out of the box. The LG V30 is currently still on Nougat, with only an Oreo Beta available.
Being a luxury model, however, this LG Signature Edition phone isn't going to be easy to come by. For one, you need to be Korea, where it will be sold exclusively it seems. Second, you have to be one of the lucky 300 to get their hands on one before anyone else. And in case you do, LG offers premium services that include having your name engraved on this one of a kind LG V30.
SOURCE: LG