LG shows off Nano Full LED and other HDTVs at IFA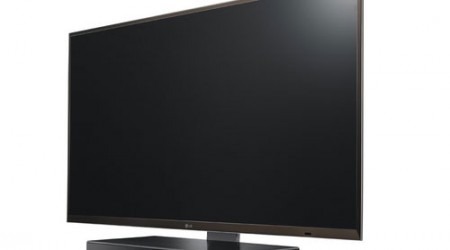 LG is showing off its new 3D and HDTV sets at IFA 2010 this week. The company is showing people at the show its new Nano Full LED set along with Plasma sets and other gear like Blu-ray players and home theater systems. LG is showing new 3D TVs including the LEX8, which is one of the highest-end TVs from the company.
The LEX8 claims to be the world slimmest set at only 0.88cm thick and it has a very thin 1.25cm bezel. The set is fully LED backlit and uses Nano Lighting Technology to produce a brighter, clearer, and smoother image than ever before. LG is also showing off the LEX9 with the largest LED backlit screen offered at 72-inches.
Other items being shown by LG at IFA include the LX9500 TV claiming to be the world's first Full LED 3D TV. That set was seen back at CES in January. The coolest thing though may be the gigantic 180-inch plasma 3D TV prototype LG is showing off. The PS950N 3D Plasma is also on display with the distinction of being the first TV to receive the 3D THX certification.