LG says it sold 450,000 LG V10 in the US in 45 days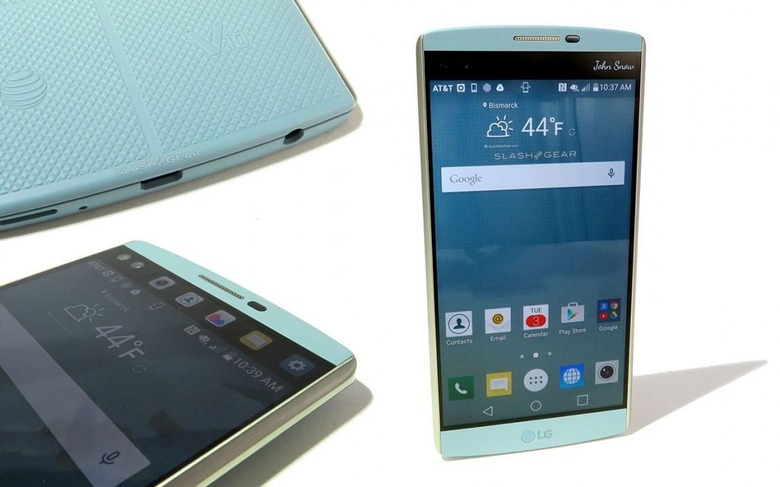 Although it has almost been leaked to death, the LG V10 still came as a pleasant surprise, especially considering how the rumors about the "second display" were basically spot on. Although LG already had an LG G4 flagship, the V10 practically trumps it in many ways, including, apparently, reception in the US market. The Korean manufacturer was only too happy to reveal that in the 45 days since it launched, it managed to sell more than 450,000 units in the US alone. That's devices sold and not merely shipped, hinting at many changes in the market. At least based on LG's analysis.
Aside from just raw sales numbers, LG tries to offer some interpolation of the data that they harvested from those. For example, it seems that buyers of the LG V10 averaged between 25 to 35 years of age, implying its popularity with a young, tech savvy crowd. It also revealed that the market for 5.7-inch phablets grew from 26.7% last year to 35.7% last October.
LG also revealed that the V10's most popular feature was apparently its camera, especially the way it lets users easily create and share videos. Hardware-wise, the V10's camera is near identical to the LG G4. One key difference, however, is in the camera software, with the V10 adding manual camera controls to video recording while the G4 only had it for still photos.
There was practically no mention of the V10's other defining, though admittedly eccentric feature, the second strip of screen at the top. It is like a multi-functional edge, only at the top, and not at the edge. If that feature turns out to be negligible, we might not see it in future iterations of this product line.
The LG V10 does have a lot of things going for it, like a "half step" 64-bit Snapdragon 808 (instead of the problematic 810), 4 GB of RAM, and that 5.7-inch display with 2K resolution. To find out more about the smartphone, check out our two-part review of the LG V10 from the links below.
SOURCE: LG