LG Revolution Unboxing and hands-on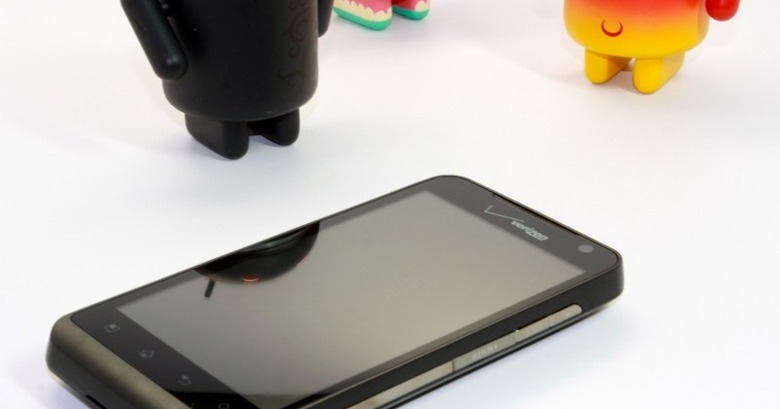 Verizon is building up a small collection of LTE smartphones on its new 4G network, and the LG Revolution is third to the party. Following the HTC ThunderBolt and Samsung DROID Charge, the Revolution ironically sticks to the theme of a single-core processor and a 4.3 display. Read on for our first impressions.
Inside the sober black chassis there's Qualcomm's 1GHz CPU running Android 2.2 Froyo. Interestingly, Verizon has opted for Microsoft's Bing search and mapping for the Revolution, rather than the more common Google offerings. That's obviously allowed in Android's TOS, but has previously proved a less than popular decision among buyers. It also gets a 5-megapixel camera (along with a 1.3-megapixel front webcam) rather than the 8-megapixel shooters of the Charge and ThunderBolt.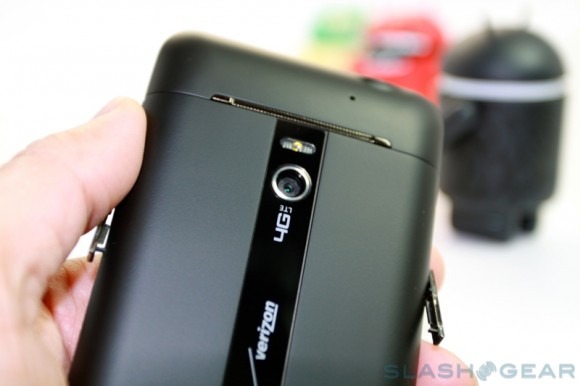 Verizon is positioning the Revolution as an entertainment phone, preloading the Netflix app and bundling a 16GB card rather than the usual 8GB, plenty for lots of video. There's also that HDMI output for hooking the smartphone up to an HDTV. That's welcome, as the Revolution's 4.3-inch LCD display is nothing special compared to the Super AMOLED Plus panel on the DROID Charge.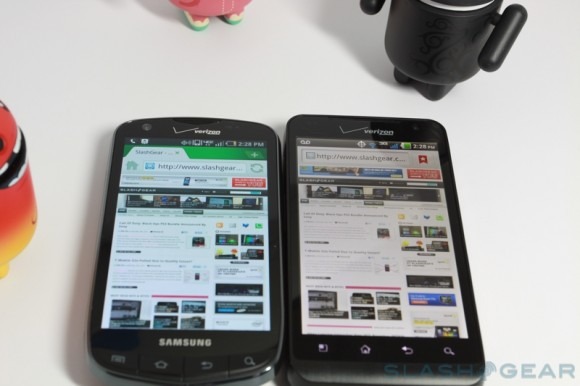 Brightness set to 100% for both devices.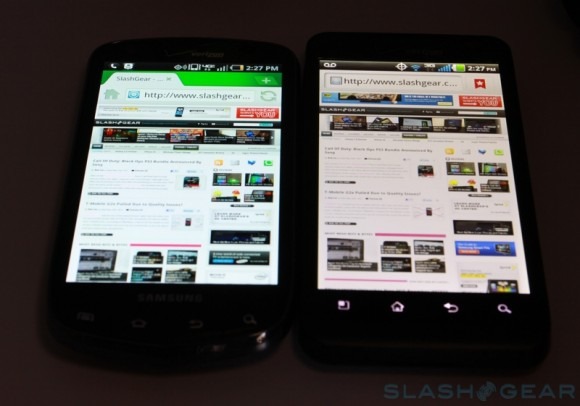 In fact, Verizon's pricing on the Revolution is something of a curiosity. At $249.99 – with a new, two-year agreement – it's certainly in the premium range, and yet it falls short not only of the specs we've seen from dual-core powerhouses elsewhere, but from the two LTE handsets Verizon already offers. We'll be looking to find LG's special sauce in time for the full SlashGear review, so until then enjoy the hands-on video and unboxing gallery!
LG Revolution unboxing, hands-on and comparison between DROID Charge, Thunderbolt and LG G2X (T-Mobile)
[vms 0ddfaa0266346bdc1b20]
One more video getting processed...stay tune.