LG Q6 brings bezel-less FullVision design to new mid-range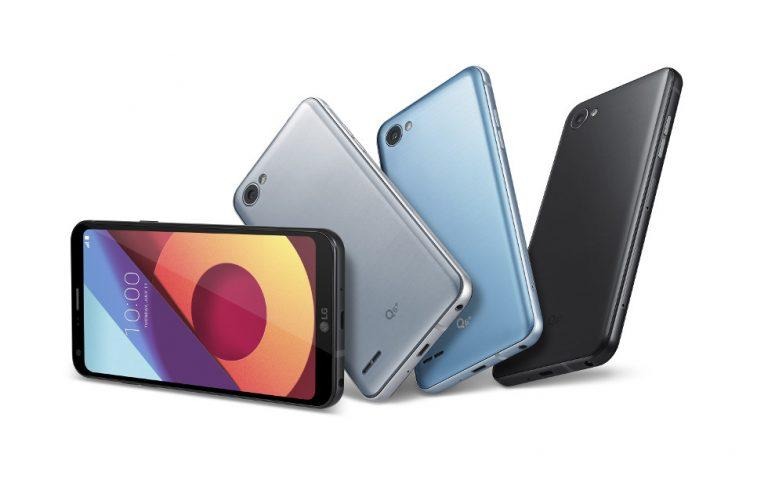 Every year, LG boasts about how it's bringing premium features to budget-friendly phones. That started with the K and then the X series in 2016 and now LG is doing it again with a new Q series. But rather than starting with "1", the pioneering models of this new line are the Q6 triplets, the LG Q6, the LG Q6+, and the LG Q6α (alpha). And if that number reminds you of the LG G6, that's by no means an accident. That's because, with a nearly bezel-free FullVision display, these three are practically your LG G6 "minis".
The LG G6 is definitely defined by its screen, especially considering its other specs don't really stand out from this year's flagships. Especially not with a Snapdragon 821 only. So it's not exactly surprising that LG would try to milk that 18:9 FullVision display for all it's worth, even for mid-range phones.
That's also practically what will define these three LG Q6's. Strip away that screen and they're just mid-range phones like any other. They all run on the new Qualcomm Snapdragon 435 processor, er, "mobile platform", with differing amounts of RAM and internal memory. No dual cameras here either, just a plain ol' 13 megapixel standard angle main camera and a rather disappointing 5 megapixel wide angle front cam.
But you're really here for the screen anyway. That's a 5.5-inch "FHD+" FullVision Display. Meaning a resolution of 2160x1080, LG's much-boasted 18:9 aspect ratio. That does imply that the LG Q6 will also support all the "two squares" features that the latest LG UX made available for the LG G6.
LG has not yet revealed precise launch dates and prices other than it will roll out first in Asia next month, followed by Europe, Latin America, and finally North America. The nominal LG Q6 standard bearer comes with 3 GB of RAM and 32 GB of storage and will come in colors of Astro Black, Ice Platinum, Mystic White, and Terra Gold. The Q6+ is just one small step up with 4 GB RAM and 64 GB storage, with Astro Black, Ice Platinum, and Marine Blue options. And at the very bottom rung of the ladder is the Q6α with only 2 GB RAM, 16 GB ROM and Astro Black, Ice Platinum, and Terra Gold colors.
• Operating System: Android 7.1.1 Nougat• CPU: Qualcomm Snapdragon 435• RAM: 4 GB (Q6+), 3 GB (Q6), 2 GB (Q6α)• Storage: 64 GB (Q6+), 32 GB (Q6), 16 GB (Q6α)• Display: 5.5-inch 2160x1080 FullVision Display• Main Camera: 13 MP• Secondary Camera: 5 MP• Battery: 3,000 mAh non-removable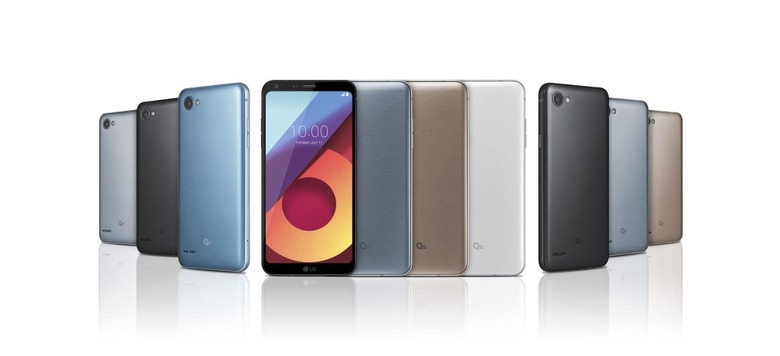 SOURCE: LG