LG Optimus Pad Unveiled, Super Thin and Running Android

LG, at this year's Dealer Days, has officially pulled the curtain off their tablet device. In the same vein as their Optimus line-up of Android-powered smartphones, they've just confirmed to the world that there is, indeed, an Optimus Pad. The tablet device is primed to take on the likes of Apple's iPad, and Samsung's upcoming Galaxy Tab, even if the specifications are few and far between.
The sign that promotes the device itself seems to hold all of the information we have on the device right now. LG says that it's running Android (which is no surprise there), and that it will be remarkably thin and light. Furthermore, it's apparently going to have "many firsts." We're not exactly sure what that could mean, but considering the tablet market is still relatively fresh in its "features" department, LG might have a few surprises up their sleeves. There's more information coming, apparently, and considering IFA is just about to kick off, this bit of tablet news from LG is a good sign. Hopefully.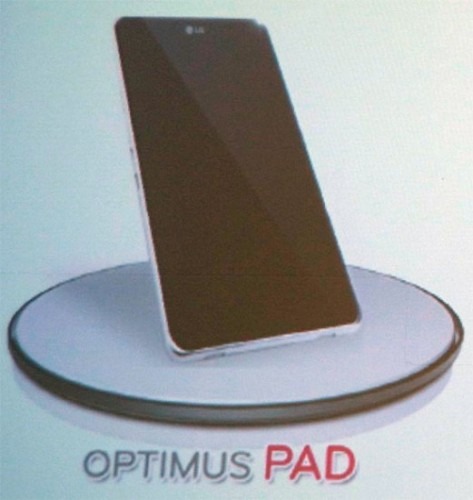 [via Netbook News]