LG Nitro HD Review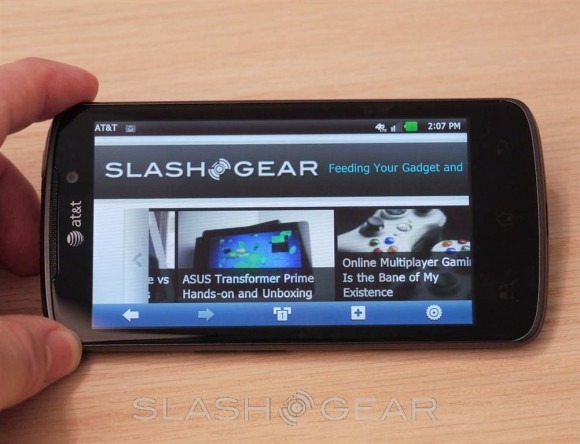 The LG Nitro HD is AT&T's first phone with a 720p HD display and is only the third smartphone powered by their new 4G LTE network, so it has quite a bit to live up to. It faces some steep competition from other AT&T 4G devices not to mention those on Verizon. Being LG's new flagship smartphone they have a lot riding on this powerhouse phone and if you're wondering if the Nitro can deliver you'll want to stick around for more details and pictures below.
First I'll direct you to our Nitro HD hands-on and unboxing to get the two of you more acquainted with one another but also let you know we have an extended hands-on video below too. The LG Nitro HD has impressive specs, a pretty screen, fast 4G LTE speeds and everything else you'd want from a top of the line Android smartphone. We'll go over some hardware and software today to help you decide if this is the phone for you, or if another 4G LTE offering like the Galaxy S II Skyrocket would be more fitting.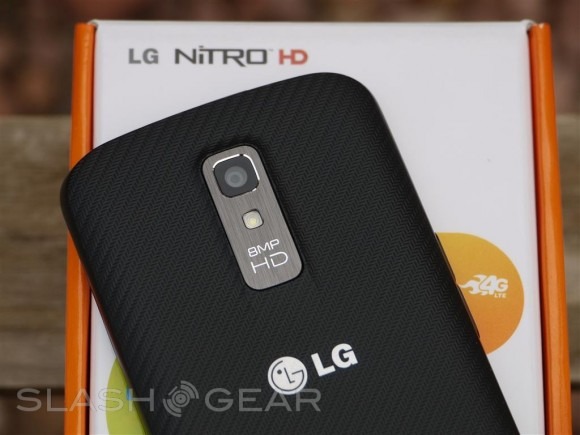 Hardware
LG has delivered with the Nitro in terms of design and hardware specs but when you actually get up close and personal the phone seems to be pretty average in regards to its looks. With phones like the DROID RAZR or the Galaxy S II looking all sexy the Nitro leaves a little to be desired. It is by no means an ugly phone and still has a sleek and good design and feels great in the hand.
The Nitro offers an AT&T first 1280 x 720p HD display measuring 4.5" in size while being powered by an LG H-IPS panel. The viewing is excellent outside or in sunlight but the colors still can't quite match that of the AMOLED's from Samsung. The pixels are extremely sharp and pictures or video playback was excellent, especially the included HD video samples on the device. We also have a powerful 1.5 GHz Qualcomm processor under the hood, 1GB of RAM and 4GB of internal storage. The Nitro comes with an additional 16GB micro-SD card in the device too, so that was nice.
Around back is the 8 megapixel camera with LED flash and a goofy looking but well purposed soft touch battery cover. The texture is unique but will keep you from dropping the device anytime soon. We have a 1.3 front camera for video chat and then the usual array of buttons around the phone. A lone volume rocker occupies the left side while nothing is around to the right. Up top is the 3.5mm headphone jack, power/wake button, and the micro-USB port for charging. The charger cover is unusually large too, in case you didn't notice.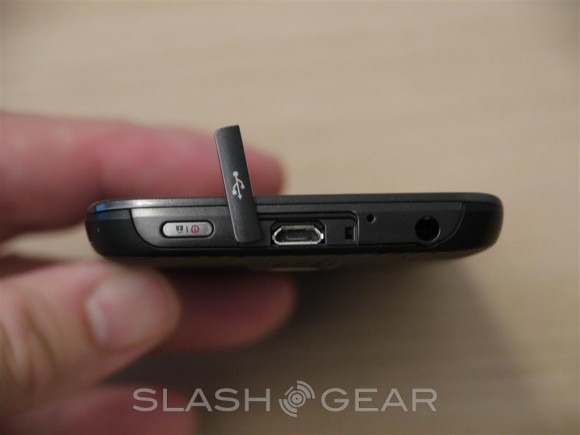 Software
LG's software customizations are a bit similar to Samsung's while taking a few hints from iOS (if you feel my drift) and while they aren't all that different from standard Android 2.3 Gingerbread you do notice the differences. They've also added the same motion controls for moving icons and widgets but I found it to be highly difficult to control and actually disabled it first thing. Personally that should be an option, not enabled by default.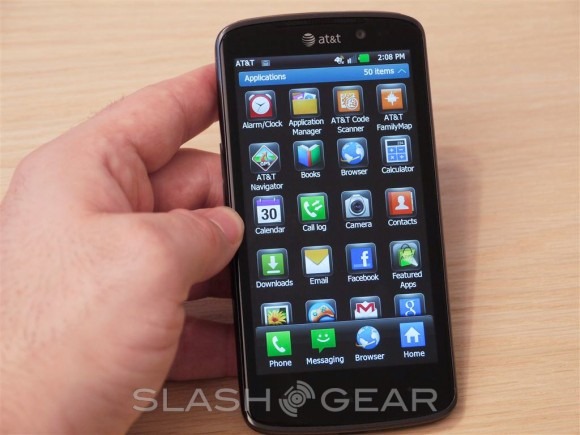 Android 2.3.5 Gingerbread is stable and everything we Andy fans have come to know and love. I personally have a strong craving for Ice Cream Sandwich lately but I'm sure this will get the update in due time. For an AT&T phone bloatware was actually pretty minimal other than the usual AT&T stuff. We have Navigator and barcode scanner, AT&T Map, and a few other carrier apps. Bloatware consists of MOG Music, Qik Lite, Twitter, YP, and my personal favorite — Zynga Poker HD.
Below is our extended hands-on showing you a little more about the phone and the software that was not covered in our initial hands-on coverage. Enjoy the video below followed by a full gallery of images.
LG Nitro HD Extended hands-on and speedtest results
Performance and Benchmarks
Having a 1.5 GHz dual-core processor we had to run a few benchmarks to see where she sat. I was actually quite impressed with the Nitro considering the larger screen and pixel count. Performance is stable and smooth and while a few slowdowns were most likely related to LG software-side changes the overall experience was stable and fluid — especially for a powerful dual-core device.
Quadrant wasn't the best we've seen but when compared to average at best results from other 1.5 GHz dual-core phones from HTC I was actually pleasantly surprised. I managed around 2600-2900 in Quadrant Advanced. The real show was Vellamo where the Nitro acted more like nitroglycerin (fight club style) and blew up the scoreboard. Vellamo tests browser performance device-wide and while I had a few random freezes and one force close with the Nitro Vellamo seemed to love the phone.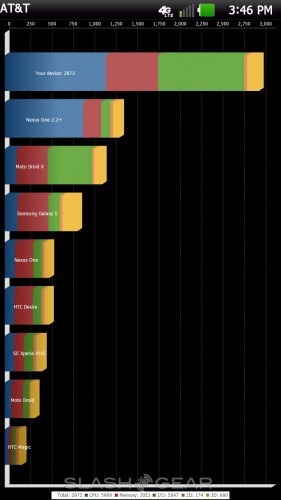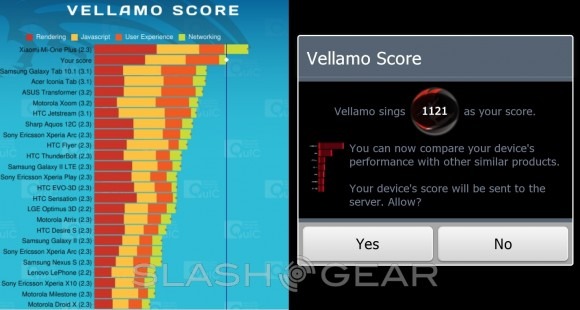 AT&T 4G LTE results
Currently AT&T's 4G LTE network is still in its infancy, most areas are still waiting for the update but here in Las Vegas it's moving along plenty fast and stable. I rarely see more than two bars of service but I've not experienced the in and out 4G/3G drops that I've seen from Verizon phones. That is a big plus for AT&T and will probably save some precious battery life too. Without talking it up here are my speedtest results.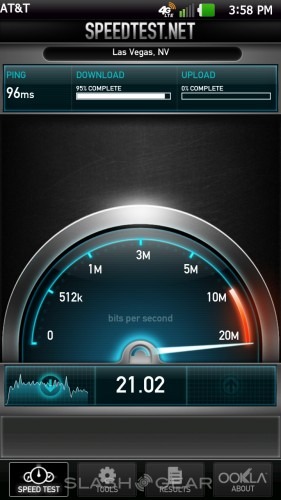 Battery Life and Camera
LG's equipped this phone with a large 1830 mAh battery to help out with the drain from the large screen and 4G LTE and while it seems to hold its own quite well compared to many from Verizon, I still would love better battery life. The picture below is better then what most users will see, but was how a mildly light day of usage went. At least standby performance is suburb here right?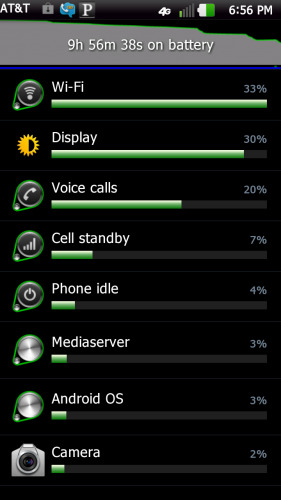 The LG Nitro HD's 8 megapixel camera was actually very impressive if you ask me. While 1080p video was a little choppier than I'd like the picture quality was excellent. Motorola needs some serious help here and should maybe look to LG for direction. Shutter speed was quick, flash was accurate and not over the top, and natural lighting shots were great even for close-ups. Here is a sample and more are in the full gallery below.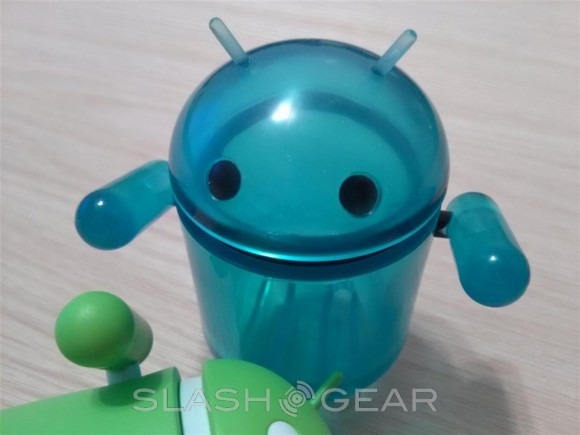 Wrap-Up
So did the LG Nitro HD deliver? Sort of. I'd say this is a good top tier smartphone for those on AT&T while having a little bit of compromise. Yes the screen is amazingly crisp and 720p but the Samsung Galaxy S II colors are better and brightness outshines the Nitro. The changes to Android aren't my favorite but I'd hardly call them a con. Battery life could be better, but that goes for all 4G LTE devices so you should know that before hand.
If you want one of the best devices from AT&T while having one of the best camera's on a smartphone I've tested in a while the LG Nitro is a great choice. Pair that with the highest resolution display available for the carrier and truly excellent call quality and speakerphone this is a pretty hard phone to pass up. If I had to choose one of the three from AT&T it'd be a hard call. The Vivid has the best build quality, Nitro has the screen resolution but the Samsung Galaxy S II might be the ideal package. If you're a pixel counter the LG Nitro HD will suit you amazingly well and you wont be disappointed. It is available right now from AT&T for just $249 by clicking here.