LG Lucid headed to Verizon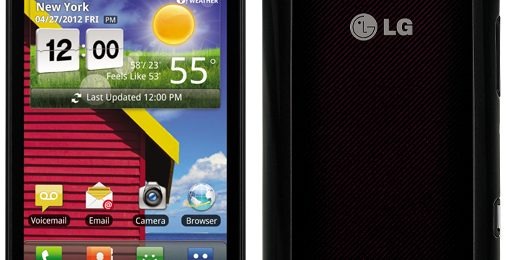 Fans of LG Android smartphones might be interested in a new device that is headed to Verizon Wireless. The phone is called the LG Lucid, and was previously called the Cayman. The Lucid falls in the middle of the Android realm and is expected to land on March 29. That launch date isn't confirmed at this point from Verizon or LG, however.
We have a pic to look at, but the specs are still mostly mystery. The screen is thought to be a four-inch 480 x 800 NOVA display stuffing in 700 nits of brightness. That should make for a device that is easy to read outdoors. The phone also has a 1.2 GHz dual core processor with 1 GB of RAM. The rear camera is said to be a five-megapixel unit that can record 1080p video.
Internal storage isn't known, but you can bet on a microSD card slot to add more storage when needed. That's about all we know at this point, other than the phone supports LTE 4G connectivity. The device looks plain, but plain isn't always a bad thing. The smartphone is expected to launch running Gingerbread, and we hope an ICS update is coming.
[via Android Community]