LG LSM-100 mouse is also a scanner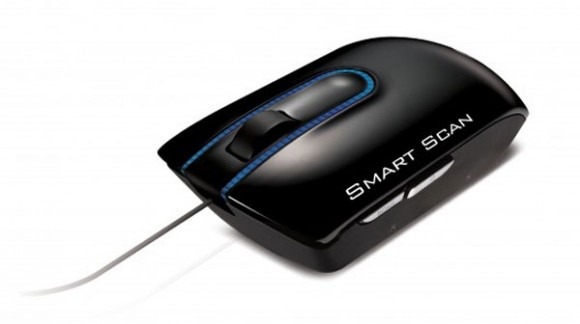 LG has shown off a new mouse prototype that will come to market eventually called the LSM-100. The cool part about this mouse is that it can do more than one thing. The little mouse can also be used as a scanner and a pointing device. The laser sensor inside the mouse used to move the cursor around is also able to be used as a scanner sensor to scan pages up to A3 size.
Generally, a scanner has a sensor as wide as a page, how exactly you would use the mouse in this system is unknown. It appears that the user would have to swipe the mouse around the page on their own manually. The mouse has been tweaked to allow for faster pass rates too. The scanner can grab color images and saves the scans as photos.
It can also save the scans as PDF and other text document files. The mouse has optical character recognition tech inside. The prototype of this mouse was shown off at CES this year. The mouse will launch in Europe at the end of August for about $150. A global launch is expected as well.
[via Gizmag]