LG KF600 And KF700 Spotted In Barcelona, Sort Of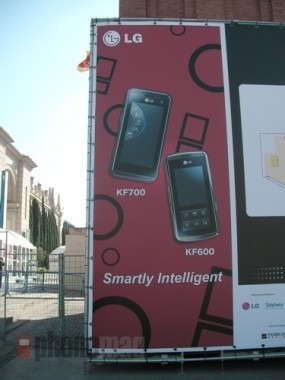 Vincent hasn't actually been able to get any real images of the phones as they technically haven't even been announced yet, but they're the ones that put up billboards of the phones all over the city, so Vincent got a pic of one of those which shows both handsets. The KF600 is basically the LG Venus, and the KF700 is a full touch-screen phone with haptic feedback.
The KF600 has the same two-display design as the Venus with the bottom one being a contextual touchscreen, it has GPRS/EDGE and a 3MP camera. Not much new here, so, moving on to the KF700.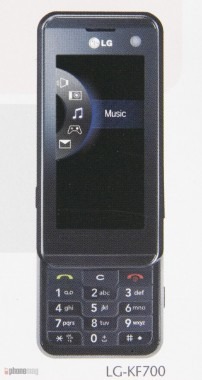 The KF700 has a full touchscreen that measures 3-inches and has some of that vibrational feedback a lot of these types of phones seem to be getting these days. Other than that, it has 3G (likely HSDPA), a front camera for video conference calls and it seems to have an arc that pops out with contextual options similar to what's available on the touch-screen portion of the KF600. No word on price or details, but don't forget to check out PhoneMag for more details and hands on shots when we get them.
[via PhoneMag]