Not everyone wants a gigantic TV occupying their living room wall but almost everyone wants to have the experience of having one. The solution? Why a projector, of course! There have been various home projectors put out in the market, ranging in size and resolution, but LG thinks it has the best one yet. At CES 2018, it will be demonstrating not just how bright the HU80K, its first 4K UHD home projector really is. It will also be showing off how easy it is to carry around where and when you need it.
The problem with high-resolution, high-performance projector is the size. Advanced features call for advanced hardware that takes up more space than their "normal" counterparts. They may produce clear, bright, and beautiful images, but at the expense of some space on your coffee table, floor, ceiling, or wall.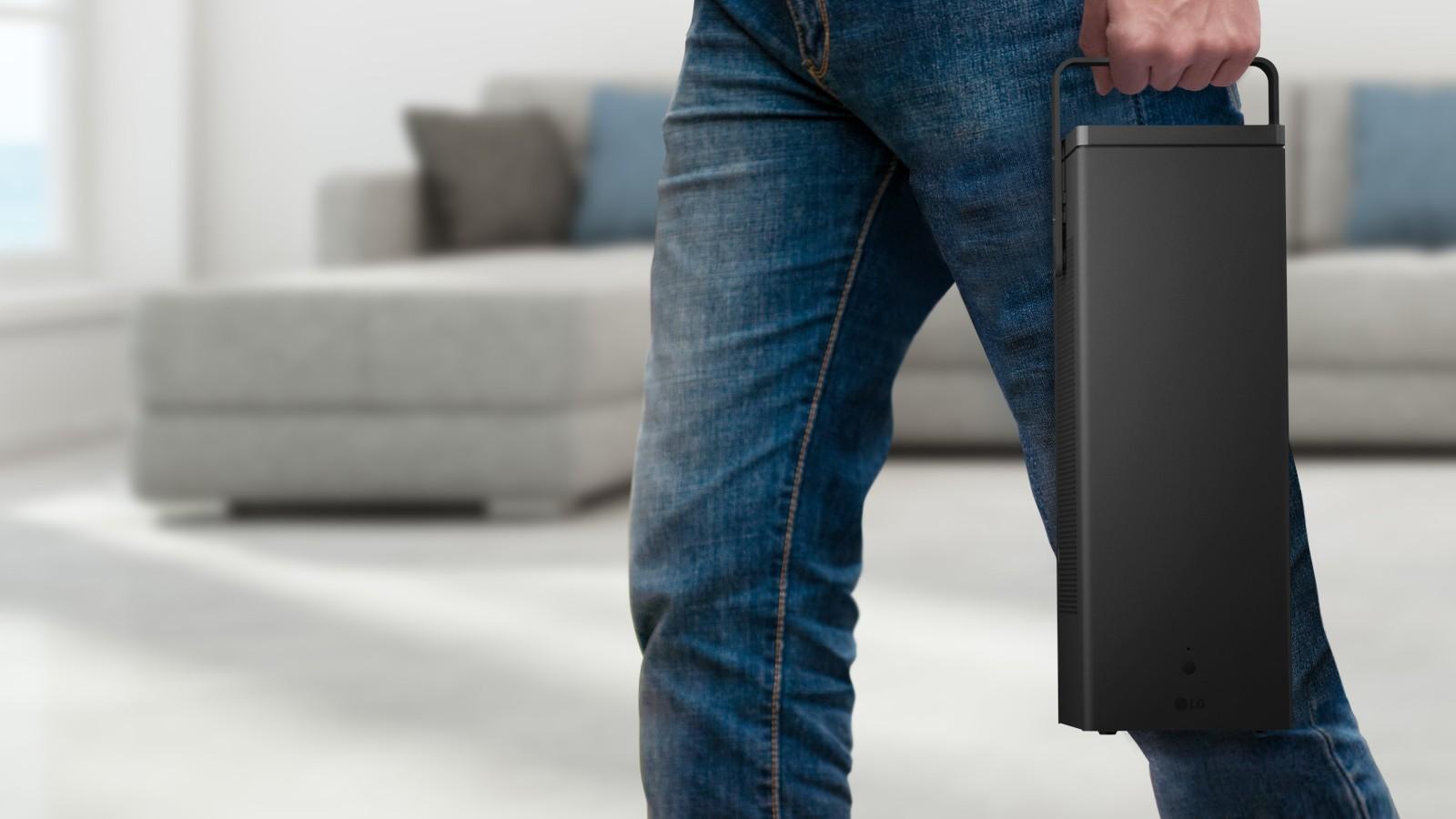 That's the miracle that LG has supposedly accomplished with the HU80K. The projector is pretty much like a tall box that LG says is half the size of competing 4K projectors. It was able to accomplish that feat by using a new mirrorless I-shaped, in other words, vertical, engine. The setup is completely portable and standalone. It has a carrying handle you can use to bring it anywhere you need it, a mirror reflector that doubles as a lens cover, and 7W speakers so you don't need to plug in an external one.
Despite the size, the LG HU80K is advertised to be just as capable as its rival. It is able to project a 150-inch screen on any flat surface and, with a brightness of 2,500 lumens, under almost any lighting condition. The projector is also compatible with HDR10 for crisp and deep colors.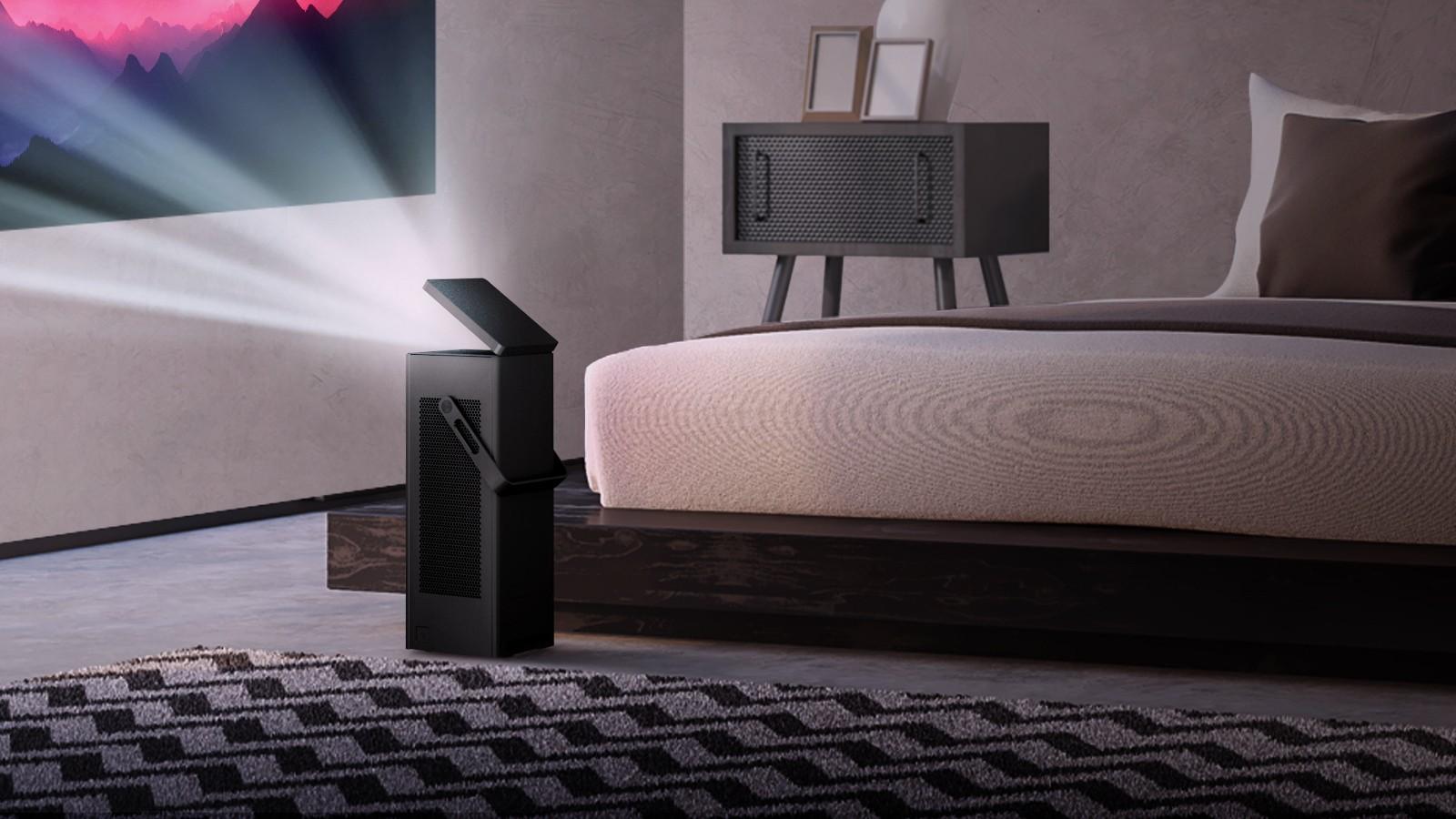 The LG 4K UHD projector is pretty much like its smart TV, running webOS 3.5 inside. This means having access to a wide range of streaming sources, in addition to the usual USB, Ethernet, and HDMI connections. The LG HU80K will be shown off at CES 2018 alongside an even more portable PF50K MiniBeam Projector.
SOURCE: LG