LG G8 ThinQ price leak raises the stakes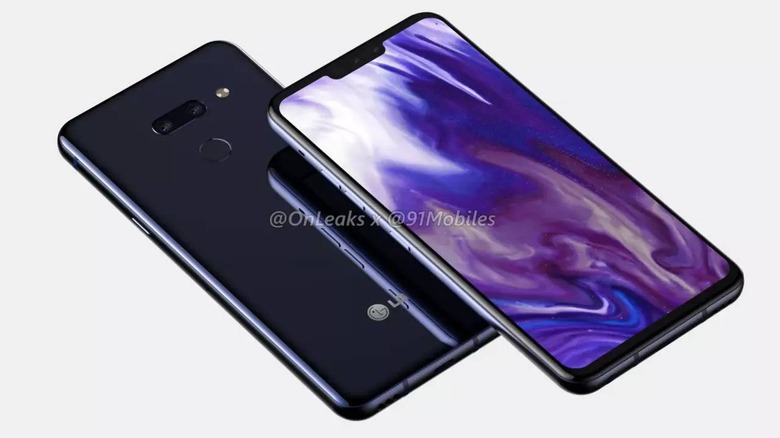 LG has recently reported a not so small loss in its mobile business but while that's not going to put the entire company out of business, it still doesn't look good. At MWC 2019 later this month, the Korean OEM will have a chance to redeem itself, at least in the public's eyes, with the debut of the LG G8 ThinQ as well as the LG V50 ThinQ 5G. With the stakes already high, however, LG may have decided to raise it even higher by raising prices to match its rivals.
To some extent, it's actually surprising that LG managed to hold off this long. In part thanks to Apple, smartphone prices have been climbing higher and higher each year, and there doesn't seem to be any stopping it. In contrast, while not going as low as, say, OnePlus, LG has managed to stay at most $150 cheaper than its closest competition.
According to a leak on Reddit, the LG G8 ThinQ will carry a retail price of $1,199.99 CAD. Now before you have a heart attack, there are two things to note here. One is that the SKU is listed to be 128 GB, which is twice the storage of the $750 LG G7 ThinQ launched last year. Second, LG is also more likely to sell it in the US for around $899, which is about the same price as last year's LG V40 ThinQ.

While the price hike, as mentioned, is perhaps overdue, the question now is whether it will be warranted. LG is known for making no-nonsense, well-balanced, incredible smartphones that look great on paper but don't rack up the sales numbers year after year. The LG G8 will have to prove itself very different to be worthy of an increased price tag beyond just the specs upgrade and the new front-facing 3D time-of-flight camera.