LG G8 ThinQ Durability Test Is Uneventful In A Good Way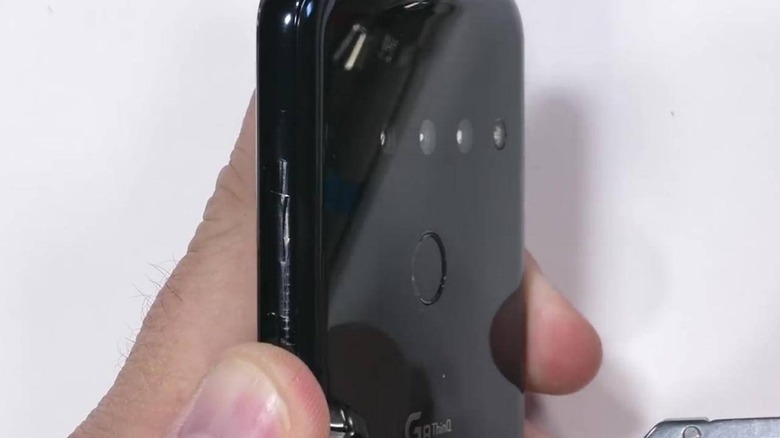 LG is having a bit of an image problem, with its two most recent flagships earning good reviews but lukewarm market reception. Camera reviews from DxOMark, while not exactly damning, also don't do it any favors. So it's probably a breath of fresh air that LG may be getting some positive if not neutral coverage. JerryRigEverything took the LG G8 ThinQ through its usual battery of stress tests and, for better or worse, the results are pretty forgettable.
Durability tests are one of those instances where it's better if nothing exciting happens. Because when it does, that usually means some physical failure or damage for the phone. Some tests are also notable for being super good but those are usually the exception, not the rule.
The LG G8 ThinQ, fortunately, does remarkably well on those tests. Its screen held out fine with scratch tests and the burn test was also normal. Sadly that meant that the white burn mark didn't recover like some other OLEDs do these days. And, of course, the phone was sturdy as a brick, though it flexed a bit during the bend test.
JerryRigEverything's Zack Nelson does note one unique design feature of the LG G8 ThinQ. It has one unbroken sheet of glass that covers the back as well as the camera lenses. No bump to be seen anywhere here. While that makes it look more aesthetically pleasing, it does increase the risk of a broken glass back affecting the cameras since there's no ring to stop cracks from reaching the glass over the lenses. Apple may face a similar problem with its upcoming iPhone XI design.
While the LG G8 may be a bit boring on the outside, the 3D Time-of-Flight (ToF) camera inside could make it a bit more exciting. Nelson also expresses hope for air gesture improvements but, if LG's mobile business doesn't survive, those will be all for naught.