LG G8 ThinQ Boombox, Crystal Sound OLED speakers get muted DxOMark score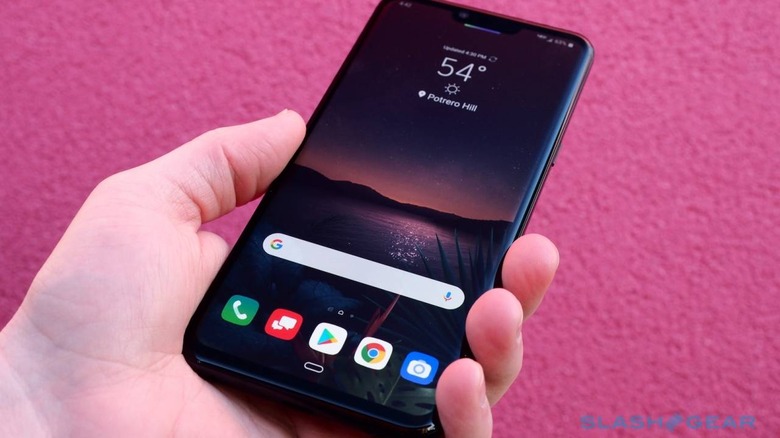 LG has definitely seen better days and has been largely outpaced by its rivals in many key aspects of the mobile market. It has, however, still held strongly to a few traits, like its ability and courage to make risky innovations short of foldable phones and its audio acumen. Unfortunately, those may no longer be enough to keep it from sliding down even further, especially when its most prized audio features on the LG G8 ThinQ may not be cut out for the job.
The LG G8 ThinQ introduced two new audio features to the company's high-end lineup. First is the Crystal Sound OLED technology or CSO, practically LG's own brand of "under-screen" speaker first seen in the Xiaomi Mi Mix. And then there's the Boombox Speaker feature that uses the insides of the G8 as a resonance chamber to generate stronger bass.
According to DxOMark's audio review, however, those features may actually cause worse performance or at least don't help in any way. Bass was noted to be practically nonexistent while the midrange was canny. Distortion is also common especially at higher volumes and may be caused by the CSO's small speaker, a.k.a. exciter, behind the screen.
Recording didn't fare any better, mirroring audio playback's lack of bass and canny mids. Spatial audio does work as advertised and the LG G8 can also record at max volume with little distortion. Those, however, may not be enough to salvage the phone's performance on both accounts.
LG introduced its CSO and Boombox technologies to make up for the lack of an earpiece speaker and, therefore, the opportunity to have stereo speakers. Together, they offer some practical conveniences, like how audio isn't completely occluded by the user's hands. Unfortunately, the LG G8 ThinQ lands just two steps above the bottom of DxOMark's heap, raising concerns that LG's audio prowess may have started to fade.