LG G7 ThinQ: what to expect from LG 2018 contender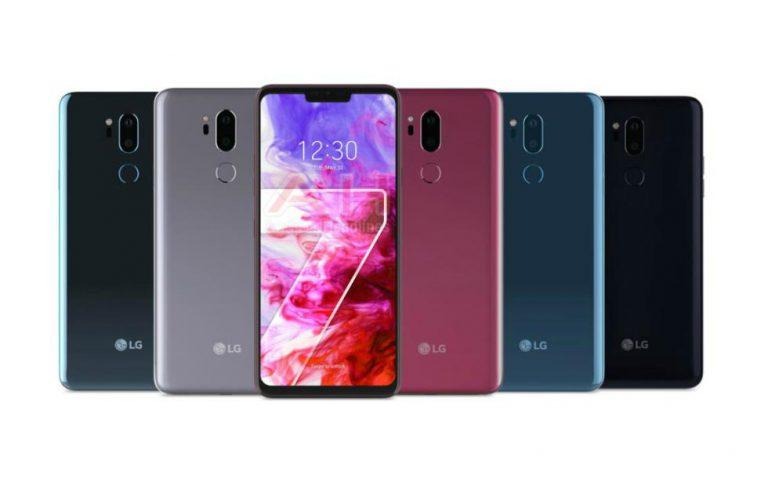 In just a few days, one of the latest, and by that we mean "very late" 2018 smartphone flagship will finally be announced. Not that we're expecting any surprise considering how the LG G7 ThinQ has been leaked to death. What we'll be waiting for, instead, is to see how LG plans to spin a smartphone that is later than usual, with features you might also find in other smartphones already in the market. But just so that we're all on the same page, here are the things we expect to find in the LG G7 ThinQ.
Notch so fast
Let's face it. This will the most-discussed almost non-feature of the LG G7 ThinQ. LG is probably one of the last major OEMs you expected to jump on the notch bandwagon. Although not as flamboyant as other designs, LG has so far managed to keep its designs simple but unique. Now it runs the risk of being lumped together with every notch-embracing phone out there. LG will undoubtedly spin this as a strength. But no matter which way you look at it, a notch is a notch is a notch.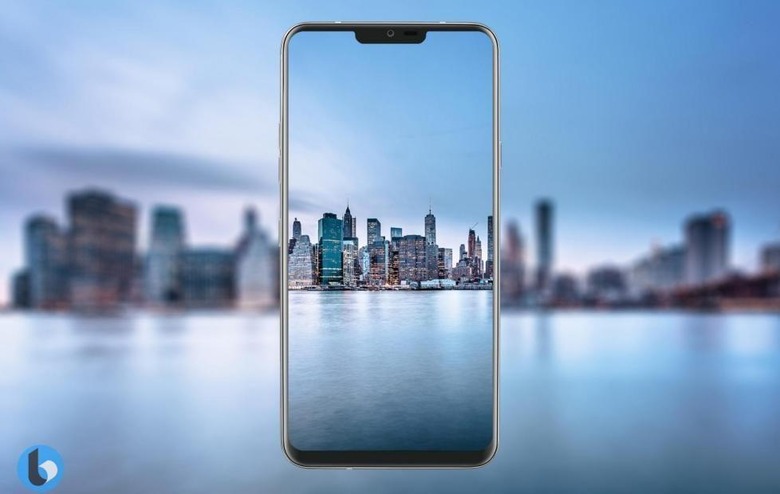 Back to what it knows best
Fortunately, that might not be the only thing LG has in terms of the screen. The LG V30 last year had the distinction of being the company's first OLED Full Vision phone and it seems that, at least for now, it will remain the only one until further notice. With the G7, LG is expected to go back to LCDs. Not just any LCD, mind, but MLCD+. Similar to what Apple is supposedly working on, LG's MLCD+ promises some of the benefits of OLED screens, like less power consumption and sharper colors, without the costs associated with it. While the LG V30's screen wasn't terrible, it also failed to impress. Rather than assign it to growing pains, LG might have decided to, at least for now, call it quits.
Bixby deja vu
This is a recent development so there's a chance we might have gotten it a bit wrong. Suffice it to say, there's an extra button on one of the sides of the LG G7 ThinQ, allegedly a dedicated AI trigger. Is LG making a new AI assistant to rival the likes of Bixby or Siri? Hardly. It will most likely be used to summon Google Assistant, sort of like its version of the Edge Sense. And if LG's past good behavior is any indication, users might be able to reprogram what that buttons does.
LG G7....ThinQ. pic.twitter.com/qEVKHbfGFd

— Evan Blass (@evleaks) April 17, 2018
ThinQ again
LG will undoubtedly market the LG G7 as an AI-centric smartphone. That's the very reason it slapped on a "ThinQ" branding in the first place. The question is how useful or memorable its AI offering will be. Especially with so many others chanting the same thing over and over again. Camera AI is nothing new and, for all intents and purposes, it will be reusing expanding Google Assistant. There will be G7-specific controls but probably less than what Samsung Bixby offers. It will definitely be interesting to hear what LG has to say about it.
Every bit a flagship
The G7 will, of course, be big in specs, no question about it. There's the Qualcomm Snapdragon 845, though the 4 GB RAM is mildly disappointing. The MLCD+ screen gets a 2880x1440 resolution, give or take depending on the notch. LG will most likely play up the phone's audio capabilities, as it has done in the past years. The dual cameras on the back have also been upgraded to 16 megapixel sensors each, one regular and one wide-angle just as before. In other words, the LG G7 ThinQ is pretty much more of the same, with an emphasis on "more".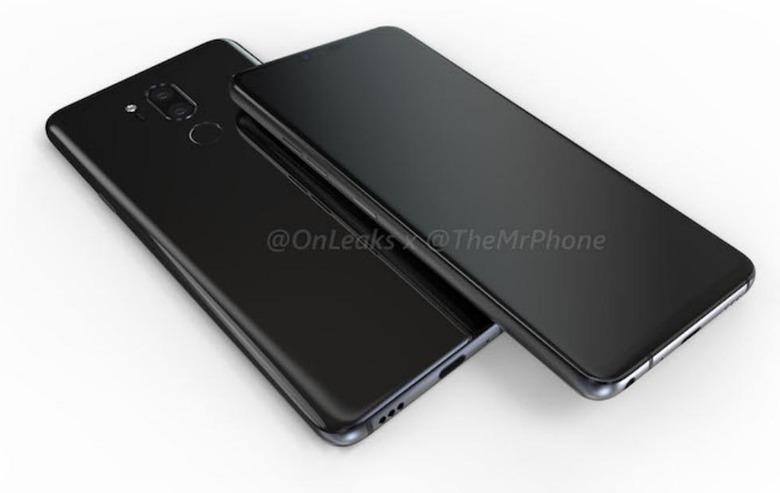 Price
This part is the sketchiest one of all, simply based on what has been done before. Last year's LG G6 ended up selling for $650 while the LG V30 went for around $800. We expect the LG G7 ThinQ to be somewhere in between, bumping up the price from the G6 thanks to more recent hardware but also being a bit cheaper than the V30 due to its LCD screen. Somewhere along the lines of $750 would be the G7's sweet spot.
Wrap-up
LG definitely faces an uphill battle this year. It delayed its early, and maybe even only, 2018 flagship to go back to the drawing board, so to speak. And what came out, at least based on what we've gathered so far, might not seem to justify that delay. Then again, after all the hype and fuss, a no-nonsense, typical, and predictable smartphone might just be what the market wants. The LG G7 ThinQ will be announced May 2 in the US so be sure to keep tabs while we cover one of LG's defining moments this year.