LG G7 ThinQ to feature Google Assistant hardware button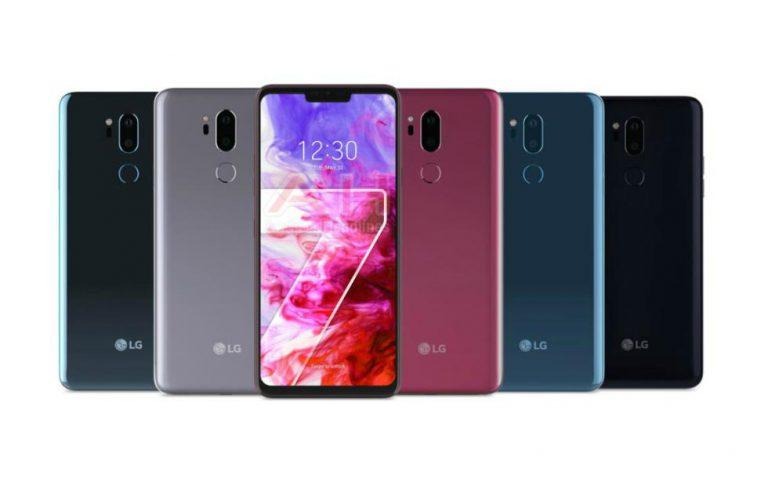 The last several weeks have seen numerous leaks and rumors about the upcoming LG G7 ThinQ, and with the phone's official debut expected on May 2nd more concrete details are surfacing, including LG's confirmation of the name. The latest tidbit is that one of the G7 ThinQ's hardware buttons will have a sole purpose of activating the voice-powered Google Assistant.
This would mean LG is borrowing from Samsung's strategy, which saw the Galaxy S8 and S9 equipped with dedicated buttons for its Bixby assistant. The G7 ThinQ's Google Assistant button will be found on the left side of the device, with the power button on the right, people familiar with the phone told CNET. This will also be the first Android device to feature a hardware button dedicated to Google Assistant.
Earlier this month, LG stated that the "G7 ThinQ is an evolution of the foundation laid by the LG V30SThinQ, the first LG smartphone to embrace AI as part of its core features." More than likely, LG will the Google Assistant button as part of its strategy of using artificial intelligence to differentiate the G7 ThinQ from its rivals. It's also a safe bet that LG's unique Google Assistant commands will make their way from the V30S to the new device.
Previous leaks of the G7 ThinQ hardware showed two additional buttons on the left side of the phone, which will presumably control the volume, while a fingerprint sensor is found on the back below the camera. The device is also expected to feature an iPhone X-like notch at the top of the display.
SOURCE: CNET