LG G7 ThinQ Review: sounds better than it looks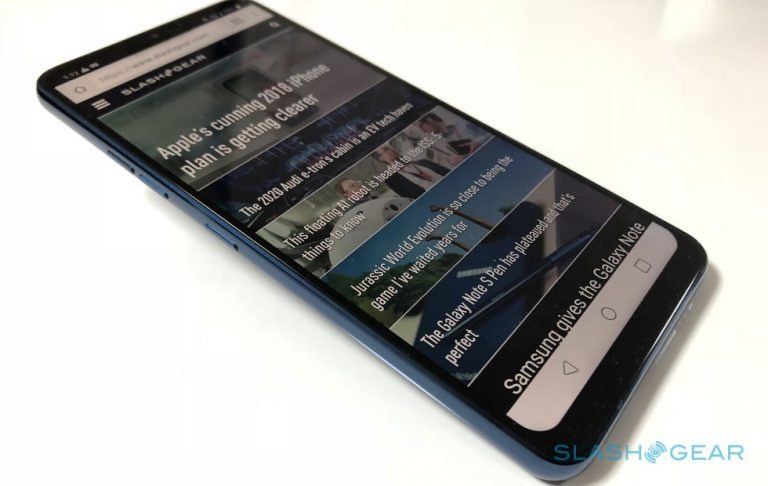 EDITORS' RATING: 8/10
Although it is not exactly in dire straits like, say, HTC, LG has had a rough few quarters. For 2018, it supposedly went back to the drawing board and would be focusing on a few but key premium models. The latter resulted in at least four V series variants in the past 7 or so months while the former gave birth to the LG G7 ThinQ. Billed as the first in the G series to bear its ThinQ brand, LG's 2018 flagship puts AI front and center. That, however, is hardly its only selling factor and may not even be its biggest strength. We take a deep dive into the LG G7 ThinQ to see if it has enough power to lift LG out of its slump.
Design
They say first impressions last and if that were the case, you might easily give the G7 ThinQ a pass. Make no mistake, it is a gorgeous piece of tech, but so is the Huawei P20 Pro, the Samsung Galaxy S9, the iPhone X, so on and so forth. The G7 is in good company as far looks go, but that also means it doesn't really stand out either.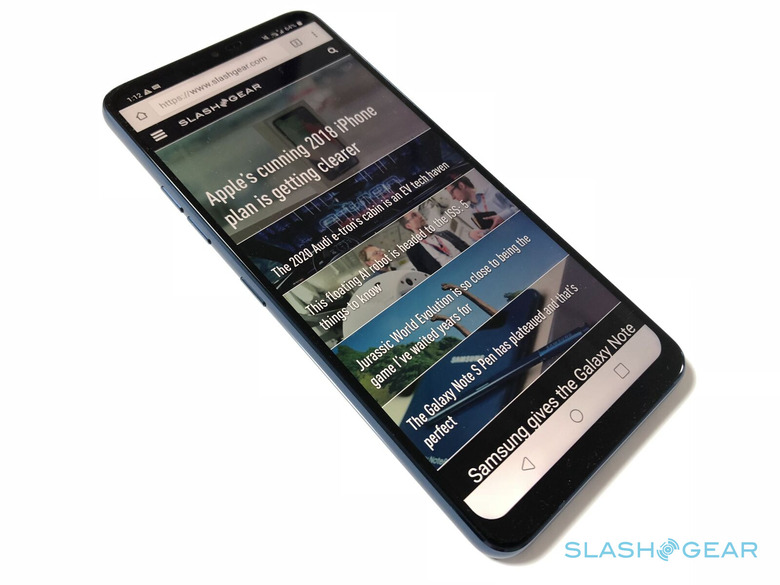 Much to many fans' consternation, LG has adopted the notch in this year's flagship. Given how common it is these days, it's really just a matter of getting used to it. Or learning to hide it, for that matter. LG does offer some consolation in the "New Second Screen" setting to mask that notch by turning the flanking pixels completely black.
You might forgive it that lapse in judgment if you consider that the G7 ThinQ has one of the brightest LCD (not OLED) screens in the market. If that extra white subpixel in the RGBW doesn't offer enough brightness, the Super Bright Mode will. For three minutes, you can enjoy 1,000 nits of brightness. That time limit is so that you don't burn your battery or eyes.
The back is also glass, Corning Gorilla Glass 5 in fact, which brings scratch protection and wireless charging. The back also has the second and perhaps oddest design change: a vertical dual camera design. LG has pioneered a lot of things, like rear buttons and horizontal dual cameras, but has seemingly started to let go of those hallmarks.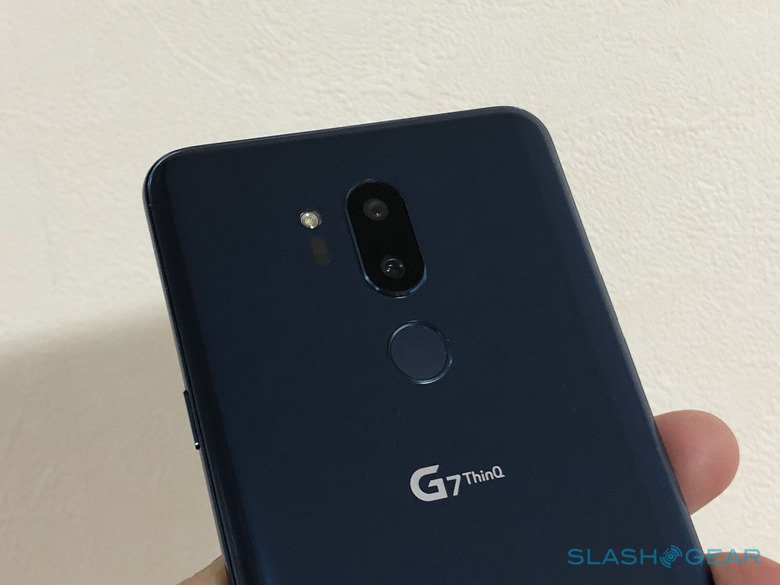 Speaking of buttons, the back no longer has the combined power button and fingerprint sensor. Only the sensor remains, with the power button located on the right side of the phone, a design it has not used for years. On the opposite side are the volume rocker and, way below, the dedicated AI button. The placement of the latter is at least less obtrusive than Samsung's Bixby button but, as we'll see later, it may be just as stifling.
Specs and Performance
We won't bore you with specs you will have already seen in almost every high-end phone this year. But, for the sake of completion, here they are in a nutshell:
• Operating System: Android 8.1 Oreo
• CPU: Qualcomm Snapdragon 845
• RAM: 4 or 6 GB
• Storage: 64 or 128 GB, expandable up to 512 GB
• Display: 6.1-inch 3120x1440 QHD+ Super Bright MLCD+
• Main Camera: 16 MP f/1.6 + 16 MP f/1.3
• Secondary Camera: 8 MP f/1.9
• Battery: 3,000 mAh non-removable
It should be noted that the US only gets one configuration wit 4 GB of RAM, similar to our review unit. That limitation is part of what makes the LG V35 ThinQ more appealing but also significantly more expensive.
Given those specs, you'd expect the LG G7 ThinQ to be a performance beast. It is, but only if you compare it with last year's flagships. While it definitely holds its own, it gets shoved to the bottom of AnTuTu's list. That said, benchmarks aren't always reliable when measuring real-world performance and we never ran into performance hiccups with it.
Sound
It might be branded for AI, but the G7 ThinQ's most unique feature is actually its audio. For years, LG has been perfecting its audio technology, like 32-bit quad DACs, but that has always been limited to cases when you plug in compatible headphones. This time, it has done something that anyone can enjoy all the time.
LG calls it the Boombox speaker and it's an admittedly ingenious, albeit concerning, feature. In a nutshell, LG rearranged the innards of the G7 ThinQ so that it becomes a resonance chamber, causing the sound to feel, almost literally, like it's coming out of the body of the phone itself. The effect is a louder and fuller sound than you might hear on mono or even stereo speaker phones.
While it definitely sounds fantastic, there are a few caveats because of how the technology works. While placing it on top of wood, especially hollow ones, can amplify the effect, other materials might dampen it. In fact, that can also affect the choice of case, as soft ones like silicone could nullify the boombox advantage. One also has to wonder whether all that vibration inside will have an adverse effect on the phone's components in the long run.
Camera
Like any smartphone these days, the G7 ThinQ's cameras play almost an equally important role as any other feature or spec. Fortunately, the G7 ThinQ delivers. This time around, LG puts equal sensors on the smartphone's back, both 16 megapixels. Their only difference is the aperture and angle, the standard one with an f/1.6 lens while the wide-angle one gets f/1.9.
The cameras are definitely worth their salt and are easily one of the better pairs we've seen this year. What it lacks in a third sensor or gimmicky apertures, the G7 ThinQ makes up for in sheer quality and precision. Colors and exposure are accurate and the bokeh effect is definitely impressive.
The one area where the G7 ThinQ falters is under low light conditions. Specifically, the autofocus seems to have trouble catching up with moving objects. Stationary subjects have are not much of a problem but it's a disappointing limitation nonetheless.
This is also where LG's much-touted AI first appears. As you might have heard by now, the G7 ThinQ's Camera AI is all about recognizing scenes and objects and automatically choosing the best settings for it, based on studying other similar scenes and objects. We found that AI feature to be accurate and useful for those less familiar with the intricacies of digital photography. Our only disappointment is that you have to switch to that Camera AI mode rather than being the default, which makes it less immediate and less likely to be remembered at a moment's notice.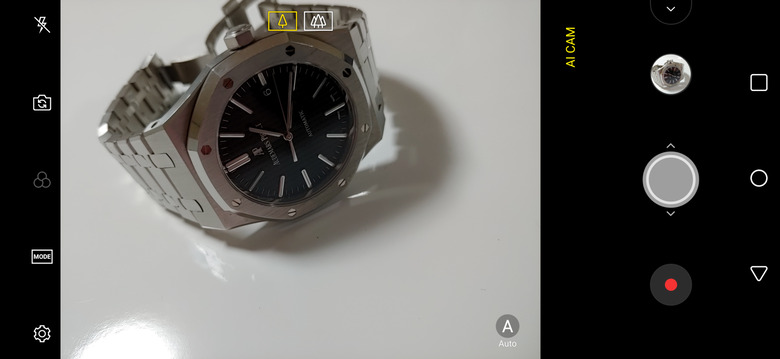 AI
And now we come to the bread and butter of the G7 ThinQ: artificial intelligence. Thankfully, LG had the common sense not to reinvent the wheel. It may be less flashy than, say, Bixby, but it is also immediately useful and reliable. It is, after all, just Google Assistant, with a few LG-specific skills.
In a way, that does mean that the Google Assistant in the G7 ThinQ is the same Google Assistant in other Android smartphones. LG's flagship does have one thing that those other phones don't and it's a contentious one. Yes, it has an "AI Key" and you can't do anything with it other than call up Google Assistant or nothing at all.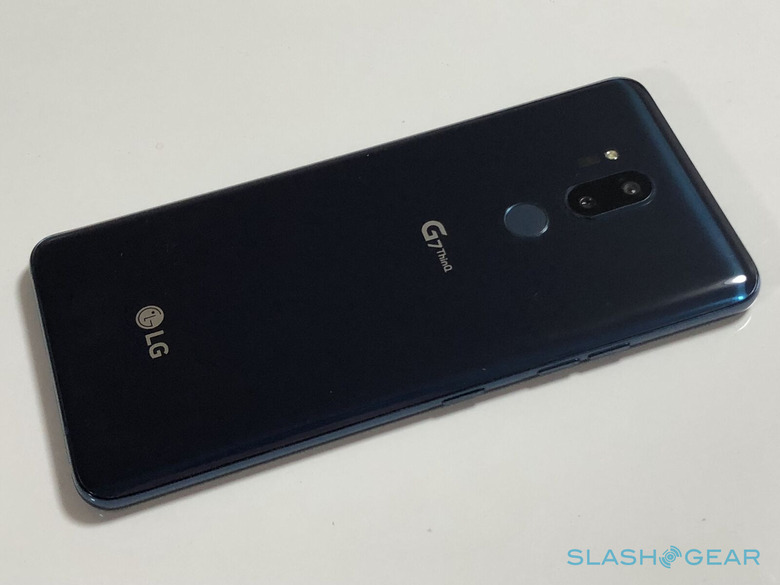 There's no argument about its convenience. Press once to activate Google Assistant in lieu of "OK Google" or press and hold to keep on talking without having to trigger it again and again. It won't work without unlocking the phone first and it might be more useful if some functions were available even from a lock screen. You can't also map the button to any other function, though LG is open to doing that in the future. Suffice it to say, LG's idea of AI on your phone is simple, fast, and unexciting.
Battery & Charging
All of those features would be for naught if the G7 ThinQ dies even before half the day is over. The 3,000 mAh battery, admittedly on the frugal side, might be worrying. Fortunately, the smartphone isn't as feeble as you might think.
Of course, measuring battery life isn't exactly an exact science, even if you use scientific testing methods. Eventually, it all boils down to your day-to-day use. With very active use, which includes playing games a lot, the G7 ThinQ hung up the towel after around 9 hours. More forgiving circumstances, however, can leave you nearly a day's worth of uptime. At least long enough for you to charge at home.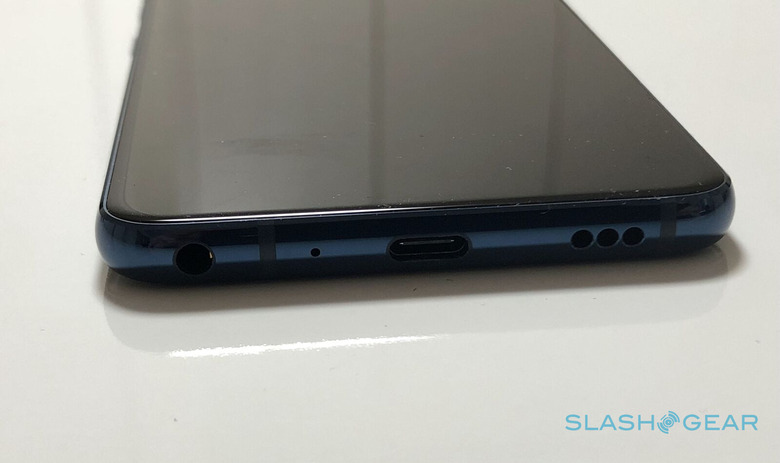 You won't have to charge overnight, though. In just 1.5 hours, the G7 ThinQ jumped from 5% to full, thanks to Quick Charge 3.0. In theory, the phone supports Quick Charge 4+ but you might be hard-pressed to find such a charger. The one that LG ships is 3.0 anyway.
Wrap-up
The LG G7 ThinQ is a pretty difficult smartphone to judge. It's almost forgettable in terms of design but has a lot of features to make it almost worth the $750 price tag. It checks all the right boxes and tries to be a good Android citizen but hardly stands out from the crowd. LG has definitely made yet another solid and commendable smartphone but only sales figures will prove if its gamble truly paid off this time.