LG G7 ThinQ notch: this is how you hide it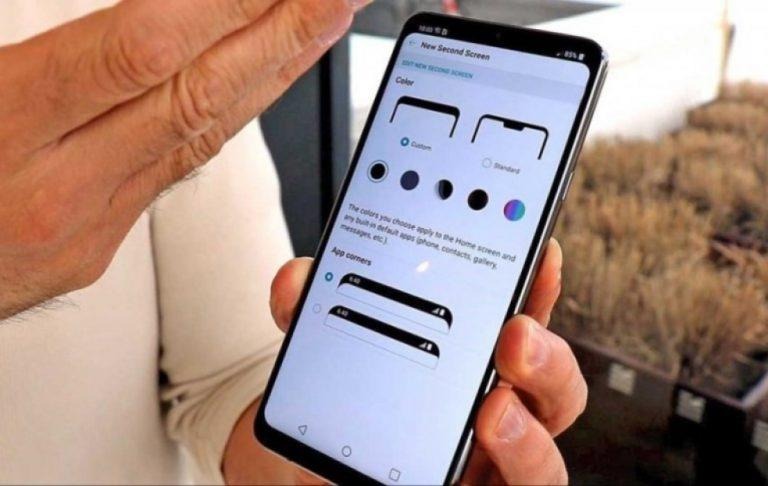 LG hasn't exactly officially admitted it, but it has practically confirmed it. Its next flagship, the LG G7 ThinQ, will have an iPhone X-esque notch. While we know almost all that there is to know about it, there are still some missing pieces from the G7 ThinQ picture. Like will LG let users mask the existence of the notch? Apparently, it will, at least based on a leaked photo showing the settings for the notch and the customizations you can do.
There really isn't much choice there. Either you show that the notch exists or you don't. LG, however, will apparently give users some more fine-tuning knobs, like what color they want the "mask" for the screen flanking the notch will be. Curiously, LG will offer the choice to have the corners of that are either rounded, to match the physical corners of the screen itself, or flat, like a traditional display.
The options do note that if you choose a color to hide the fact that the G7 ThinQ has a notch, it might not apply in all instances. The effect is only guaranteed to work on the Home Screen and LG's built-in apps. Apps that change the color of the status bar will most likely break the illusion.
Also interesting is the fact that LG labels these options under the New Second Screen. The old Second Screen started with the LG V10 and utilized a different display panel rather than just a portion of the screen. LG's switch to an 18:9 Full Vision screen made that design impossible. It doesn't seem, however, that this New Second Screen will offer the same functionality, like shortcuts and notifications, as the original.
VIA: Weibo