LG G7 ThinQ details continue to flow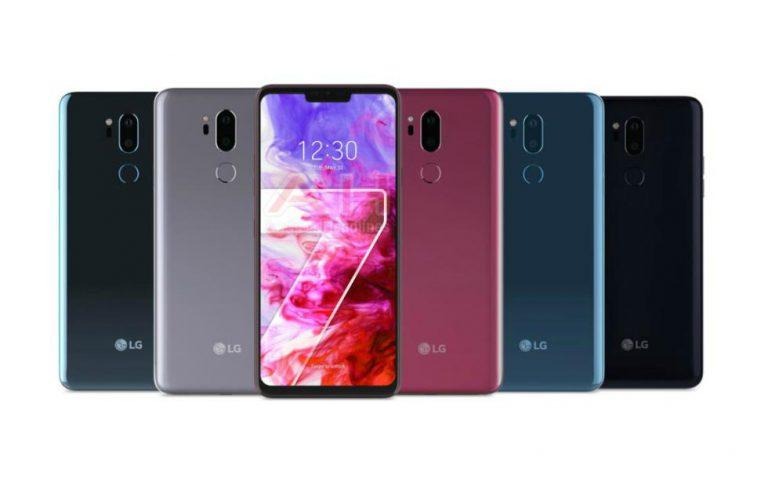 LG may have formally revealed the name of its next flagship and its debut date, but that's not going to stop the leaks from coming out. Just when you thought yoy've already heard everything there is to hear about the LG G7 ThinQ, along comes a flood of even more specific details on what to expect in three weeks. Unsurprisingly, a lot of it focuses on the camera and how AI will help you become a better photographer even with automatic settings.
That AI is going to be a big focus in LG's next flagship is no secret thanks to the "ThinQ" brand. Don't be surprised if you find the company trying to steer the narrative towards it and away from the controversial notch. According to AndroidHeadlines, LG will try to sell the notch as an "optional" feature given how it can be hidden by blacking out the row of pixels beside it. Of course, the reality is that it's the other way around.
By themselves, LG's cameras will be quite formidable, twin 16 megapixel sensors. In comparison, the LG G6 had two 13 megapixel cameras while the LG V30 had one 16 and one 13 megapixel pair. LG will supposedly use a "superpixel" buzzword feature that combines neighboring pixels to compensate for low-light conditions. Just like before, LG will be using a 107-degree wide-angle lens with a standard f/1.6 lens instead of the RGB and mono combo other dual cameras have.
The G7 ThinQ's cameras will be helped by, what else, AI. This unbranded technology will practically be used to identify objects and scene situations in order to adjust settings or make recommendations. It will even be able to switch between standard and wide-angle cameras as needed.
The LG G7 ThinQ won't have its own AI assistant but will instead extend Google Assistant's capabilities. Just like in the LG V30S ThinQ, Google Assistant will have device-exclusive capabilities that will let users control certain operations of the G7 ThinQ completely hands-free. Pretty much like what Samsung is doing with its custom Bixby assistant. The LG G7 ThinQ will be announced May 2 in New York and May 3 in South Korea.