LG G7 One Android 10 update rolls out ahead of flagships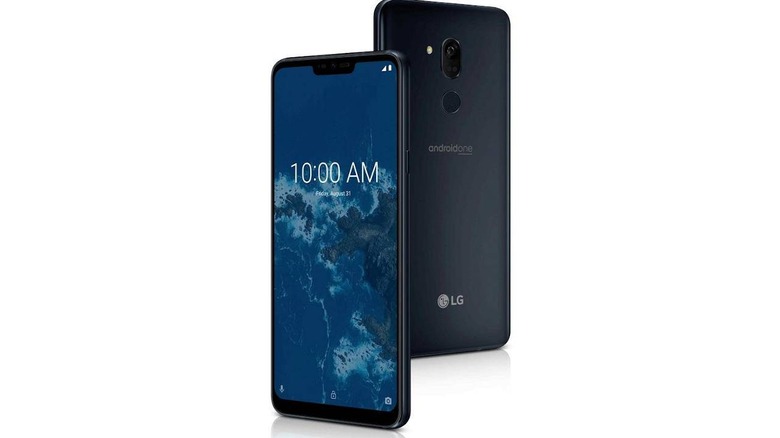 LG may perhaps be praised for its daring innovation as seen on the modular LG G5 and the dual screen LG G8X ThinQ. It is, however, also heavily criticized for its snail-paced process of rolling out Android updates, despite its close ties to Google (at least in the past). Despite all that bad publicity, it seems that LG has yet to follow in the footsteps of its rival and pick up the pace. Case in point is the availability of the Android 10 update for the mid-range LG G7 One even before it reached any of LG's high-end flagships.
On the one hand, it's not completely surprising considering that the "One" in the G7 One's name stands for Android One. The vanilla experience is significantly easier to update than a customized one. In fact, it's actually more surprising that it took this long for the update to land given that context.
The G7 One, Android Police notes, was also LG's first to get Android 9 Pie last year so it's just following a trend, so to speak. That, sadly, doesn't bode well for the company's reputation either way. The LG G8 ThinQ was reported to be receiving the Android 10 update but that was limited to South Korea and might not be as widespread anyway.
No word yet on any other flagship, especially the latest LG G8X or even the LG V50, both of which are as unconventional as LG phones go. The dual screen functionality is hardly standard so that will probably take a while to get updated to UX 9.0, which LG "accidentally" revealed in a YouTube video earlier this month. Even worse for the non-One LG G7 and LG V40, both from 2018.
It's definitely a shame if LG's legacy will be slow updates and bootlooping devices, though the latter has thankfully died down a bit. The company's smartphone business is still in the red, much like HTC and Sony but, unlike those two, are still quite dependent on its presence in the mobile market.