LG G6's reliability put to a scratch and bend test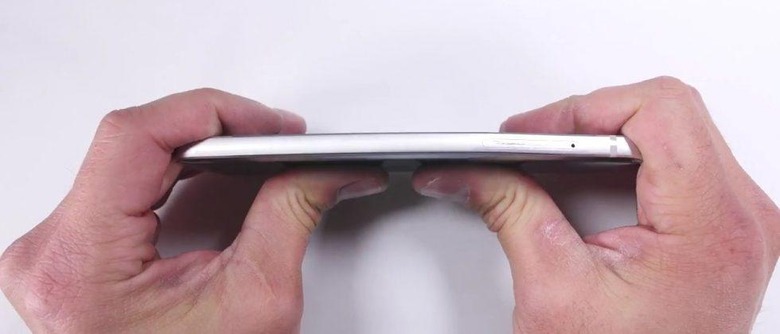 Next to the larger screen, the next big focus of the LG G6's marketing is its reliability. Normally, that translates to dust and waterproofing but JerryRigEverything is definitely interested in more than that. Being reliable also means surviving some scratches and the pressure of your posterior. Fortunately, it seems that the LG G6 does perform with flying colors, though there's still some things left to be desired overall.
JerryRigEverything subjects the newly launched LG G6 to his usual battery of scratch, burn, and bend tests. Honestly, the burn test is probably the least exciting or useful of the three and most smartphones exhibit the same (good) behavior.
As for scratches, the Gorilla Glass 5 on the front protects everything from the screen to the camera and should protect the phone from keys and blades The back glass, including the one covering the main cameras, is similarly safe from light scratches, though the fingerprint scanner isn't as protected. The sides, however, are a different story. Being all metal, they scratch with the proper force and the proper sharp implement.
As for the bend test, the LG G6 won't budge, even with Zack Nelson's extraordinary strength. That's thanks to two things. First is the super strong metal frame. Second is the fact that the glass back is tucked into that frame rather than just placed on top of it, adding to the integrity of the structure
Nelson does point out one flaw of LG's new "flushed" design. Everything is flat. No bulgs and no lips. This means that the screen on the front and the camera on the back are immediately exposed to whatever material you place it on. Which means, in a nutshell, that screen protector and case might be even more advised. It would have also been good if he or someone else does a corner drop test with the LG G6, just to see if its claim about the screen's odd round corners do protect it from shattering.