LG G6 won't be hitting the US until next month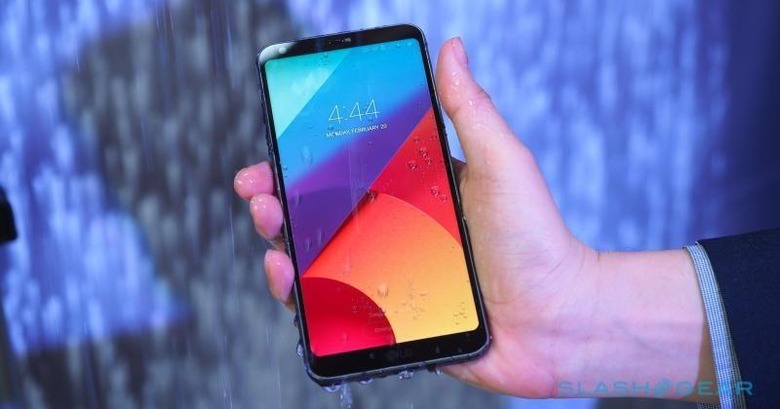 Although LG has already officially started sales of the LG G6 in Korea last Friday, it seems that the Korean OEM isn't too much in a rush to roll out its new premium smartphone in one of the world's major smartphone markets, the US. According to sources, it won't be until early April that the LG G6 is going to launch in the US, which puts it precariously close to Samsung's own launch of the Galaxy S8 worldwide.
Let's synchronize our calendars for a moment. The LG G6 launched in Korea on March 10 but sources put an April 7 or 10 launch date for the US. This coming March 29, Samsung is expected to unveil the Samsung Galaxy S8. Although not yet confirmed, leaks point to an April 10 launch date for Korea and April 28 for the US. KGI Securities' Ming-chi Kuo, however, claims the US launch date would be on April 21.
If these days do pan out, LG will be launching the LG G6 in the US around the same time Samsung is launching the Galaxy S8 in Korea. Perhaps it is a tactic to hog all the media spotlight in the US while Samsung is busy elsewhere. It's a tactic that could backfire, though, as the G6 would then be walking in the shadow of the Galaxy S8.
The US launch is something that LG can't afford to mess up. The disappointing reception of the LG G5 has sent LG scrambling back to the drawing board. Admittedly, they might have stumbled on a winning formula. The FullVision display, with its unconventional 18:9 ratio, is definitely one of its biggest winning factors. The waterproofing also seals the deal. But one factor that could still weigh heavily against it remains a bit uncertain: the price.
The LG G6 sells in Korea for 899,800 KRW. In Europe, which will get the G6 also in early April, the pre-order price starts at 750 EUR. This puts the price range somewhere around $785 to $799, definitely the higher, even highest, end of the range this year. And that's for a smartphone that isn't running the latest Snapdragon 835 nor has a Quad DAC feature found in other markets like Korea and Asia.
VIA: Korea Herald, Media Markt