LG G6 gets a T-Mobile unboxing, AT&T, Verizon launch in spring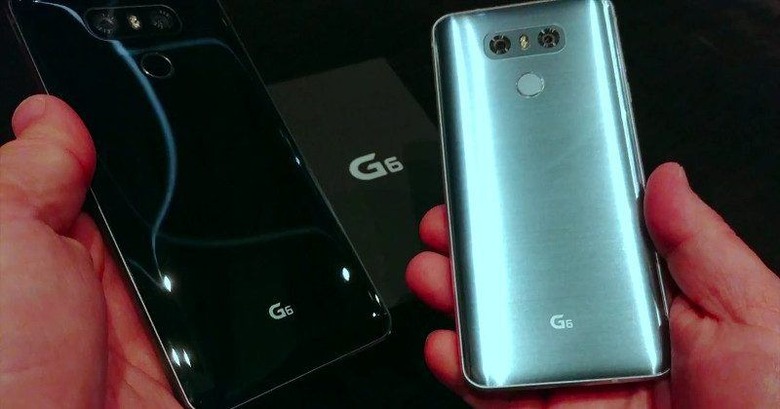 The LG G6 is live and official and is definitely one of the most interesting smartphones this year. Its 18:9 screen is just begging to be tested in the real world. That said, LG has so far left out the details of when the smartphone will actually land in the real world. Unsurprisingly, major US carriers are quick to jump on board and give us at least a season. At least one carrier goes the extra mile, or even more, to bring us what is calls the world's farthest unboxing.
Another major smartphone flagship, another T-Mobile unboxing video. Unlike the carrier's previous videos however, the LG G6 unboxing is a bit less eccentric, pretty much reflecting the spirit of the smartphone itself. That said, Des from T-Mobile does allow himself one "daredevil" advertisement by using the G6 not just underwater but under sea water. Kids (and adults), dont' try this at sea.
The video does note briefly at the very beginning that the entire thing was shot with the G6 itself. So more than an unboxing, it was also a testament to the smartphone's camera as well. As for that "most likely world's farthest unboxing" claim? It's really only because Des unboxed the G6 in Barcelona rather than in the US.
While LG hasn't exactly dropped a clue when the G6 will drop in stores, both T-Mobile and Verizon say that it's coming this Spring. We can only presume AT&T will do so likewise. While Spring is a few months long, it does start on 20th March in the north and LG will most likely launch it before Samsung launches the Galaxy S8 a few weeks later.
The highlight of the LG G6 will most likely be its larger than normal screen crammed in a not-large body. Buyers in the US can rejoice that they will at least be able to avail of its wireless charging capabilities but will miss out on Quad DAC audio.