LG G4, V10 will still get Android 7.0 Nougat this year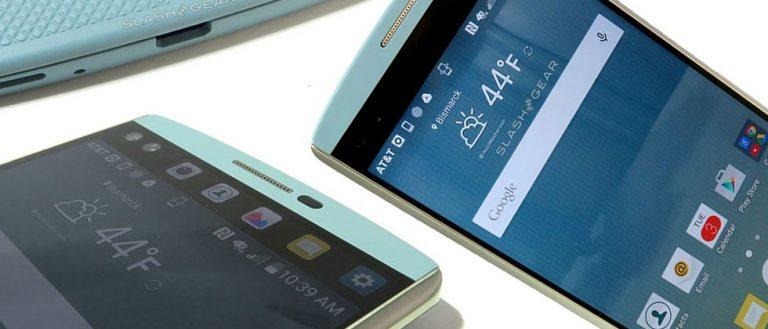 Planned, some say forced, obsolescence is nothing new in business but it has become a rather thorny subject in the mobile industry. Devices, especially Android ones, are usually given only two years' worth of major software updates, leaving them to become stale and "encourage" consumers to jump on more updated hardware. With the launch of the LG G6 and the release of Android 7.0, LG's 2015 flagships, the G4 and the V10, were initially left by the wayside. LG has apparently had a change of heart and will be bringing Nougat to these two after all.
LG has always been proud of its fast adoption of the latest Android releases but that only goes for its newer models. Granted, LG did update the G4 and the V10 to Android 6.0 Marshmallow but that pretty much the end of the journey for these two. LG initially cited compatibility and stability reasons, claiming that it was difficult to optimize the performance of Nougat on these two not so old devices.
Unsurprisingly, there was no small amount of outcry from G4 and V10 owners. When Nougat was released, it was still 2016 and still within the conventional but totally arbitrary two-year cycle. And smartphones far older and weaker than the two have been shown running Nougat, unofficially of course, without breaking a sweat.
LG has, fortunately for those owners, changed its position and is now announcing that it will be bringing Nougat to the smartphones after all. The company doesn't detail how it got over those "compatibility problems" it cited before, but that might be water under the bridge now.
The LG G4 and LG V10 will receive the Nougat update some time in the third quarter of the year. At least that's the target for the Korean models of the devices. Others will have to wait for a separate announcement. LG also specifically mentions version 7.0 and not 7.1.1 or later, though hopefully those will follow suit as well.
SOURCE: LG