LG G-Slate, Dell Streak 7, And Samsung Galaxy S 4G Release Dates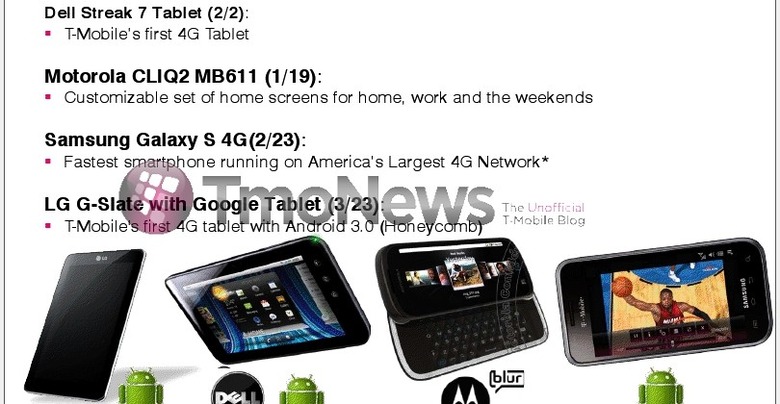 T-Mo News has leaked an image showing the release dates for four major T-Mobile products including the LG G-Slate, Dell Streak 7, and Samsung Galaxy S 4G. The Motorola Cliq2 was included in the image, although it was released back on January 19th.
T-Mo asserts that those dates are now confirmed with the Dell Streak 7 Tablet coming up first on February 2nd for $299.99 after rebate and following with the Samsung Galaxy S 4G on February 23rd and the LG G-Slate rounding it out on March 23rd.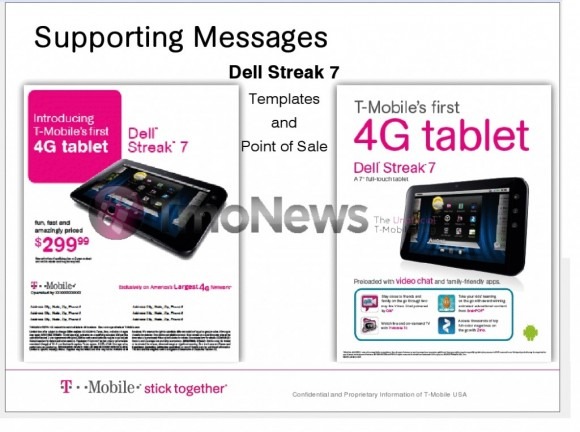 [Via T-Mo News]