LG G Pad IV 8.0 FHD weighs as much as a soda can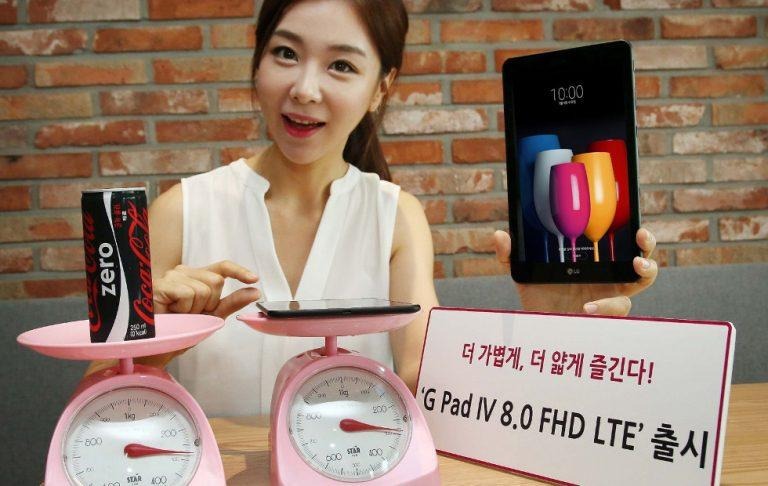 While the trend in smartphones is to push bezels out of the way, the trend in tablets is to push out weight. Admittedly, save for a very small number, Android tablets are missing out on that trend. The comes along LG with its 4th gen G Pad tablet that boasts of a weight of 290 g. That almost just as much as a can of Coca Cola, or so LG says. It doesn't hurt that this is an 8-inch tablet with a 6.9 mm thickness as well.
What does hurt is that the fact that the LG G Pad IV 8.0 FHD is a mid-range tablet through and through. It is powered by Qualcomm's mid-range mobile processor, the Snapdragon 435 with only 2 GB of RAM and 32 GB of internal storage. And if the name didn't give it away, it only has a 1920x1080 pixel resolution. Admittedly, at that smaller 8.0-inch size, it's going to be actually decent.
This 4th gen G Pad's saving grace is its software. It has Android 7.0 right off the bad. It's not the latest 7.1.1 but at least not a Marshmallow only. That does mean it has "dual window" split screen functionality from the get go. LG also throws in an "Easy Mode", its version of a blue light filter for reading, which has a dedicated physical "Q button" at the side of the tablet. And, of course, its usual Knock Code for quickly unlocking the device in a secure fashion.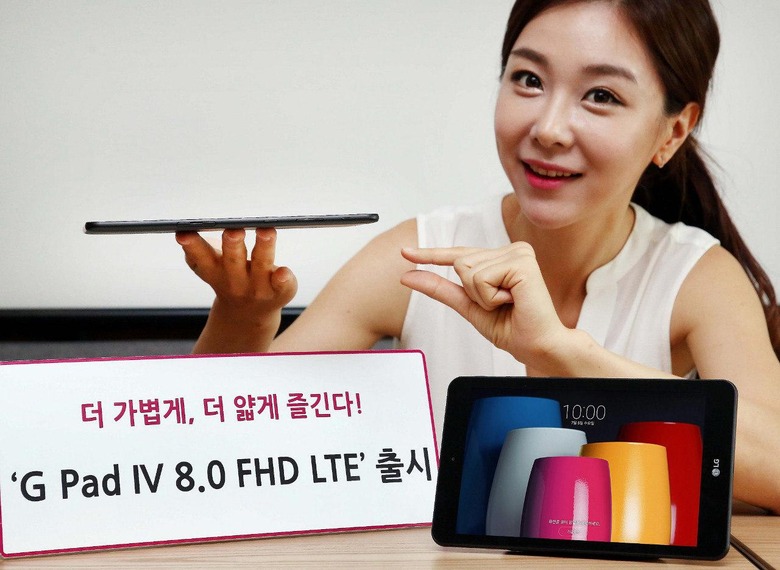 Unlike most mid-tier tablets, the G Pad IV has LTE built-in which, according to LG, can also be used for phone calls, making it a very large tablet. The LG G Pad IV 8.0 FHD (LTE) goes on sale in Korea on the 4th of July for 352,000 KRW ($310), directly from LG U+ stores. No word yet on international availability.
LG is also making available a "PlusPack" accessory for 82,000 KRW ($72). This big but still portable box does multiple duties of being a stand, speaker, external battery and even additional USB ports for the tablet. This, however, can only be bought from LG's SmartWorld mobile app.
SOURCE: LG