LG Electronics unveils sweet CF3DAT Cinema 3D Projector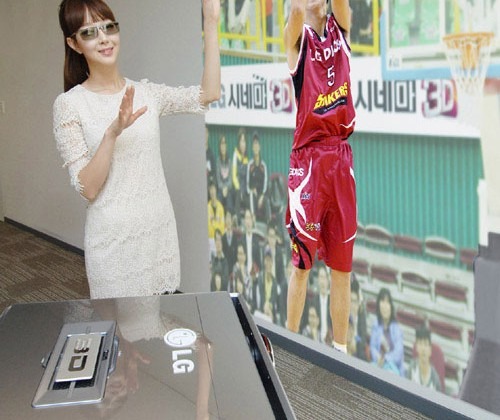 LG has unveiled a new projector that home theater fans will really like. The new projector is the big and powerful CF3DAT. This 3D cinema projector has the power to throw a 200-inch image and supports 2D and 3D content. The projector is very bright with 1250 ANSI lumens in 3D mode. That makes the projector about six times brighter than other premium projectors.
The projector supports full 1080p resolution and it uses Film Patterned Retarder display technology. The FPR tech in the projector means that it can be used with normal polarized 3D glasses rather than the more expensive active 3D glasses. That will make fitting the entire family with glasses much cheaper with the CF3DAT.
The projector is bright enough to be used in large living rooms, museums, auditoriums and other venues. The CF3DAT will be offered in Korea and the global version is the CF3DAA and it will venture outside of Korea is in the first half of 2012. The CF3DAA will not come with a TV tuner. Pricing is unknown at this time.