LG Display to Showcase 31-Inch OLED TV at IFA 2010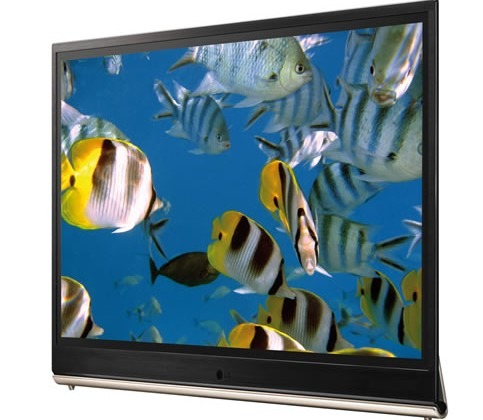 Despite the fact that OLED technology in TVs is ridiculously expensive right now, that doesn't seem to want to stop companies from manufacturing them. After all, they are a great showcase of the technology. And, if anything else, they're fantastic to stare at. But LG's looking to go big this year at the IFA show, set to kick off next month. They're apparently going to bring the largest OLED TV to market (outside of the one Samsung showed off, that was also 31-inches, at CES a couple of years ago — but that they never released for customer purchase), and they plan on showing it off at this year's trade show.
As for other details, they're nowhere to be found. Like, how wide it is. What the resolution is. Or, for that matter, how much LG thinks they can charge for something like this when they do bring it to market. Even a release date isn't confirmed by anyone quite yet. However, if we look at the past, and other (smaller) OLED TVs, then we can safely say that it's going to be ridiculously expensive.
Sony's 11-inch model, the XEL-1, which ran for $2,500, is now discontinued because the sale weren't good enough. So, what should we expect from LG in their pricing of an even larger set? Probably too frightening to think about, truth be told. In any event, we should have our answer here in just a couple of weeks, so hold tight.
[via OLED-Display.net; thanks Erik!]