LG CLOi line adds three new helping robots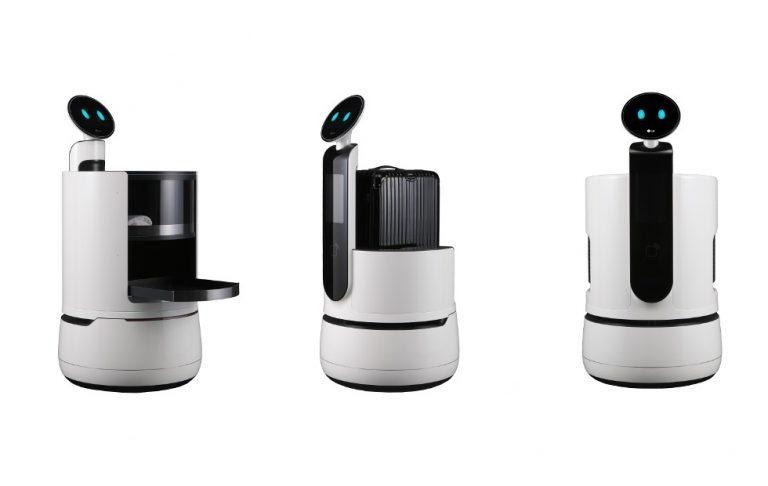 While much of the tech industry has seemingly moved on to the disembodied voices of personal assistants, some still want to put and see a "face" on those helpful assistants. Even if said faces don't have hands or feet. Yes, we're talking about robots and LG has three of them. But forget your ideas of humanoid, much less cute, robots. LG's new Serving, Porter, and Shopping Cart robots are designed to be efficient in carrying things around, not entertain you.
These three robots, the latest addition to LG's CLOi (pronounced like "chloe") brand of robots, follow after the airport cleaners and airport guides that the company showed off last year, at CES 2017 no less. These robots, which look like gigantic coffee makers, eschew familiar robot designs and features in order to optimize their form for transporting objects, from food to baggage to groceries.
The Serving Robot, for example, can be tasked to deliver meals and refreshments in hotels and lounges without the need for human guidance. The Shopping Cart robot features a barcode scanner to see pricing information and shopping list on what is supposed to be the robot's face. The Porter Robot, on the other hand, will do more than just carry your luggage. It can also assist in express check in and check out so that guests can skip the long lines.
Unsurprisingly, LG is tying the robots up with its brand new ThinQ brand, giving it an AI spin. In addition to intelligence, these robots are also supposed to deliver emotional interaction, mostly through the circular display that makes up the robot's face. The new CLOi robots will, of course, be rolling around at CES 2018 next week to scout for potential customers.
SOURCE: LG