LG Android 10 update schedule announced and it's not all good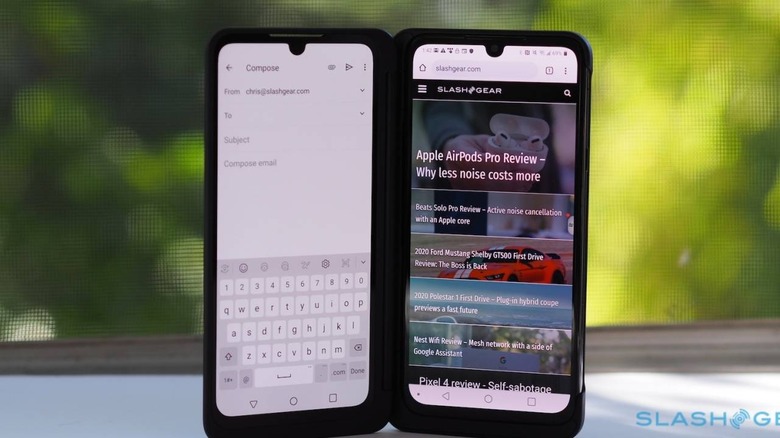 Samsung may have gotten the most flak when it came to Android updates but while it still customizes its experience to high heavens, it has made significant improvements in its update releases. Among the major manufacturers, it seems that LG has taken Samsung's place in that regard, with only one of its phones officially receiving the latest Android 10. Now its Italian outfit has revealed the company's rollout plans and it looks like it will have trouble keeping up with Android releases.
The days when LG would probably call dibs on being the first to launch a new phone with a newly-released Android version are long gone. Then again, updating phones might be the least of LG's problems, which is overshadowed by its more serious problem of terrible sales and profits in the mobile market. It doesn't inspire much confidence and neither does this "good news" from LG Italy.
According to the announcement, the first to officially get Android 10 will be the LG V50 ThinQ and that won't happen until early February. And the LG G8X ThinQ, which shares the same dual screen spirit as the V50, won't even get the update until the second quarter of the year. Considering those are two of the company's most recent flagships, that doesn't bode well.
Other phones will, of course, have it worse. The LG G7, G8S, and V40, while LG K50S, K40S, K50, and Q60 are all scheduled to get the update no sooner than the third quarter of 2020. While it's normal for older and mid-range models to get updates later rather than sooner, it's still disappointing to know it won't happen until a year after Android 10 has been released.
That also brings into question how LG will manage to keep up at this rate. By the time the last phones have received Android 10, Android 11 would have already been released. And so would one or two new LG phones that probably won't get Android 11 until the first half of 2021.