LG 5G phone confirmed with big battery, vapor chamber inside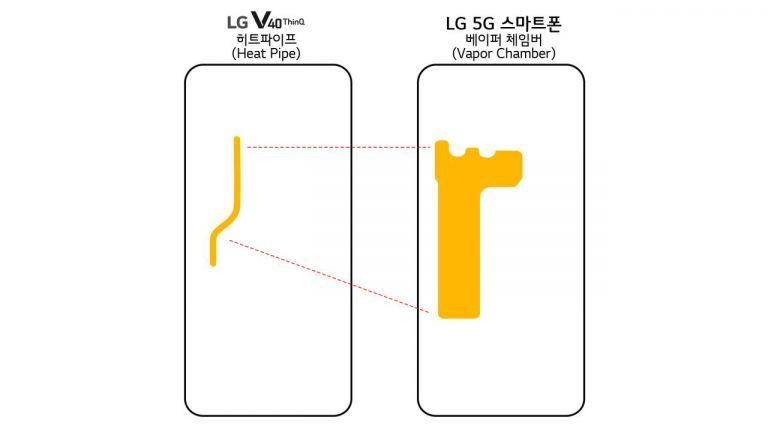 LG has this rather amusing habit of pre-announcing products before actually announcing them. Or at least revealing their features before their due time. Not that we're complaining. That habit hasn't changed one bit so it's not too surprising that LG has formally confirmed it will be showing off a 5G smartphone at MWC 2019 next month. But more than that, it is also revealing the three key features the phone will have.
Of course, there was never any doubt LG wouldn't jump on the 5G bandwagon. In fact, it was one of the first OEMs to commit to it publicly. Back in August last year, it announced a partnership with Sprint to bring its upcoming 5G phone in the US. In Europe, it will, of course, be partnering with more than just one network operator.
But more than just the existence of the phone itself, LG has revealed some details about it. For example, it will have a vapor cooling chamber that seems to be the fad these days, especially among gaming smartphones. It is noted that this chamber is 2.7 times larger than the LG V40's old-fashioned heat pipe.
LG also boasts that its 5G phone will have a 4,000 mAh battery that's 20% larger than the LG V40. This is to keep up with the demands of the more powerful Qualcomm Snapdragon 855 as well as the use of the more power-hungry 5G connection.
Together, these two features address what LG said were the main concerns users have about a 5G-enabled smartphone. Curiously, it keeps on comparing the phone to the LG V40, perhaps hinting that its 5G phone will be a modified 2018 model rather than based on its upcoming LG G8.