LG 27MU67 4K monitor is first to pack AMD FreeSync tech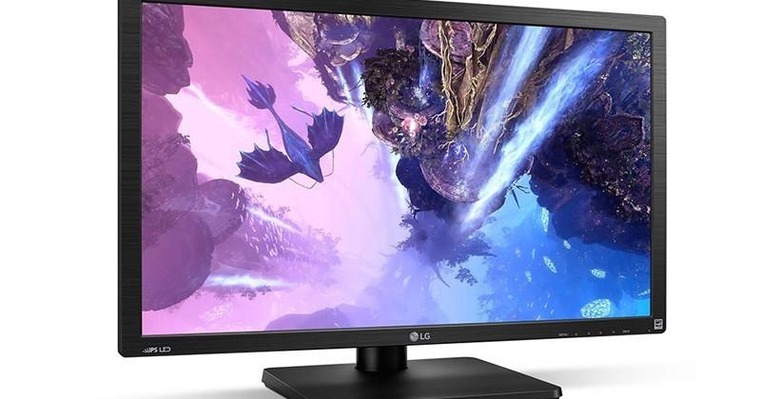 One of the great things about gaming on a PC is that you have free reign to customize your gaming system to suit your specific needs and wants. As long as you have the cash on hand for the upgrades, you can get graphics customized to you in all of your favorite games. Console gamers on the other hand have very little control over how they see the game on screen because there is no upgrading to be done on a console this side of more storage.
One of the cool features that PC gamers with compatible AMD video cards can take advantage of is called AMD FreeSync technology. This tech is designed to match the refresh rate of the monitor to the refresh rate of the video card to eliminate visual issues like tearing, stutter, and others.
The LG 27MU67 has a 27-inch screen with native resolution of 3840 x 2160. The aspect ratio is 16:9 and the contrast ratio is 1000:1. GTG response time is 5ms and the monitor is rated for 300-nit brightness. LG says that the display covers 99% of the sRGB color space and supports 10-bit color depth.
Viewing angles are 178-degrees horizontally and vertically with a 60Hz refresh rate when used with HDMI 2.0. The display also has DisplayPort connectivity. LG will launch the 27MU67 later this month around the US for a list price of $599.
SOURCE: Engadget