LG 22-inch W2261VG LCD boasts 50k:1 contrast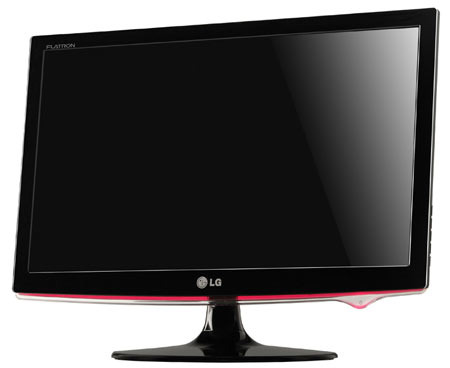 This new monitor from LG, presumably only available for Japanese market at the moment, is not just another basic 21.5-inch LCD, but not turning any heads either.
Dubs W2261VG, the new LG boasts a Full HD resolution TN panel LCD with 1000:1 contrast, 300 cd/m2 brightness and 160/170 viewing angles rating. But like most monitor displays with dynamic contrast feature, with a flip of switch, the 2ms rated panel is capable of extending its 1000:1 base contrast rating of up to 50k:1; and revealing more details in dark areas scenes.
For connectivity, it packs HDMI, VGA and a HDCP compliant DVI-D digital port. The spec sheet is suggesting the LG is better suited for gaming and multimedia uses. It's now being sold in Japan for 22,000 Yen ($227).