LG 2019 OLED TVs will soon get NVIDIA G-SYNC support for gaming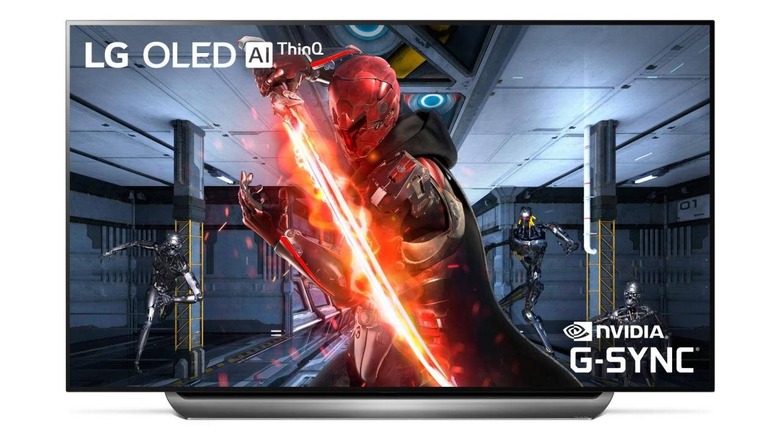 The lines between computer monitors and TVs are slowly blurring. Just like their living room counterparts, desktop screens have started sporting curved designs to offer the same cinematic experience for viewing videos and playing games on PCs. Now LG and NVIDIA are turning the tables and are promising TVs that turn those large panels into gaming monitors in the living room. While any modern HDMI-equipped TV can be a gaming monitor, the addition of NVIDIA's G-SYNC technology may give it an even better edge.
When it comes to gaming, it isn't enough for screens to have high resolutions, vibrant colors, and the other traits you'd hear about on TVs. Things like refresh rate and, just as important, response times are equally critical not only in enjoying games but in actually winning them. There is, however, also one other factor to consider that could make or break gamers' experience.
Monitor and graphics card makers have been trying to solve the problem of tearing and both NVIDIA and AMD have come up with their own proprietary technologies to make sure that screens and graphics output are on the same rhythm and wavelength. For NVIDIA, that's called G-SYNC and it's coming to LG's 2019 lineup of TVs.
Those TVs, with model numbers model 65/55E9 and model 77/65/55C9, are already quite talented on their own, capable of multiple HDR formats, including HDR10 and Dolby Vision. Being TVs and not just conventional monitors, they also sports Dolby Atmos and Dolby TrueHD lossless audio.
As if to further prove that its TVs are already more than capable from the very moment they left the factory, the new NVIDIA G-SYNC compatibility is rolling out as a firmware update only. Owners in still-unnamed select markets need only wait for the update notification to arrive in the next few weeks to turn their home cinema into a gaming battle station as well.