Lexus RC F 467hp V8 uses Atkinson cycle when cruising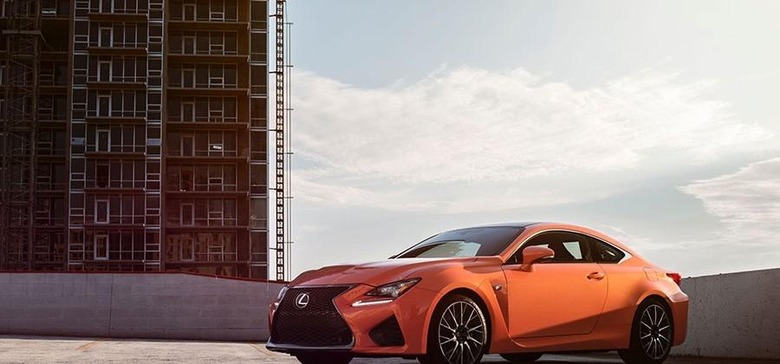 Lexus has rolled out the RC F performance car that packs a 5.0L V8 engine under the hood making 467hp. The F-tuned 5.0 V8 engine is mated to a close-ratio eight-speed Sports Program Direct Shift transmission and can be had with a torque-vectoring differential. The car was designed for owners who want to take their car to track days on the weekend and cruise in comfort during the week.
The suspension, body rigidity, brakes, and tires were all developed with track driving in mind. The RC F is fitted with a rear wing that deploys from the trunk lid at speeds of 50mph to increase down force as the vehicle drives faster. When the car drops below 25mph, the wing retracts. The driver can control deployment of the wing from the inside of the car.
The V8 engine has a unique design that allows it to operate on the Atkinson cycle when cruising to save on fuel. When the driver needs more power under foot, the engine changes from the Atkinson cycle to the Otto cycle to improve performance. The engine has titanium valves, forged connecting rods and an air-cooled oil-cooler for durability.
Lexus builds in active sound control allowing the driver to control the exhaust note, intake, and mechanical sounds inside the cabin. This system generates augmented sounds and pumps them into the cabin. The transmission has selectable modes including an M mode for track work providing clutchless manual shifting and automatic throttle blipping. The standard rear diff is a Torsen unit for improved traction. Pricing and availability are unannounced.