Lexus LF-NX Turbo luxury crossover rolls out with sharp, bold design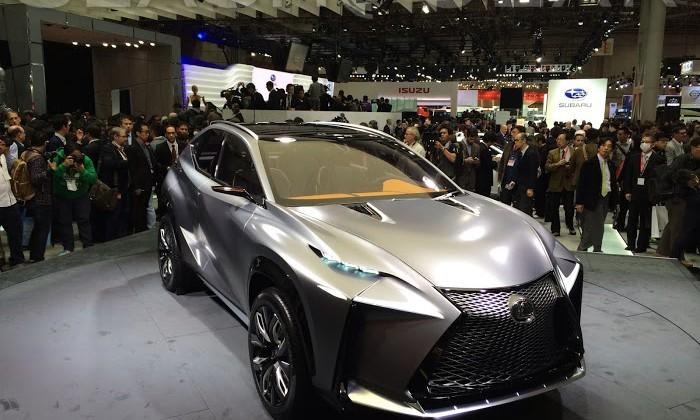 We've got a look at more than a few cars today at the 2013 Tokyo Motor Show, among them being another Lexus offering, the RC coupe. Also introduced by the luxury auto maker was the Lexus LF-NX Turbo, a new version of the LF-NX HV concept that made an appearance back at the Frankfurt Motor Show. With the Turbo comes an outstanding eye-catching exterior and what Lexus says is an urban-centric compact premium crossover design.
The exterior is one of the LF-NX Turbo's biggest claims to fame, with the concept going all-in on hitting the sporty, daring, and innovative elements of a modern luxury crossover design. Calling it a diamond-shaped body, the elements flow from grille to rear bumper along the belt line — and speaking of the grille, Lexus calls this a "strong interpretation" of the auto maker's traditional spindle design. There's smoked chrome trim, accentuation of the car's wide body, and more.
The interior can certainly hold its own when compared with the sharp exterior. Inside, the LF-NX features the 'Human Oriented' L-finesse design concept seen with the IS sport sedan, taking it further with deep sculpting akin to what you get on the exterior. The cockpit is ergonomic, and the center console carries back into a bisection of the rear seats. There's brushed and sculpted metal, carved metal, and bright contrast stitching.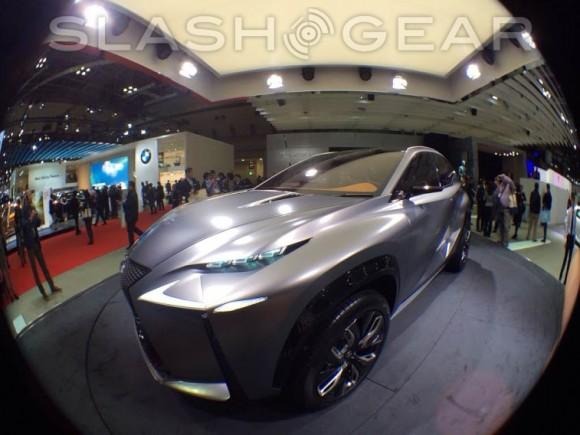 Rounding it all out is what lies beneath the hood, with this Turbo concept being the first among Lexus's offerings with a turbocharged gas engine, a 2.0-liter four cylinder unit with spray fuel injection and more. Among the technologies is a twin scroll turbocharger that Lexus says runs through the widest possible rev range, and design choices that keep both emissions and efficiency in mind.
SOURCE: Lexus