Lexmark delivers first touch screen laser printer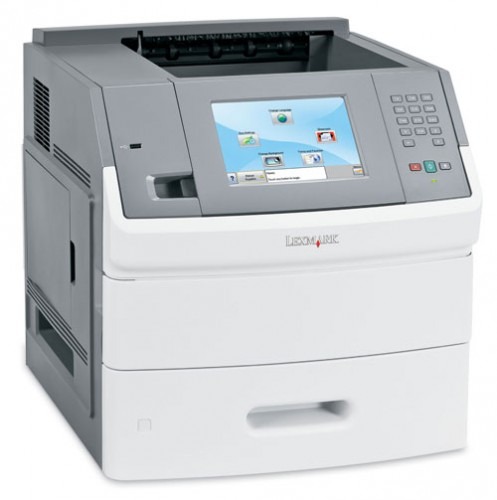 Everything is going touchscreen today and if you need more proof of that fact, Lexmark has just unveiled a new laser printer that is the first in the industry to offer a touch screen built-in. Lexmark claims the T656dne is the first monochrome laser printer to offer control via a touchscreen.
The screen promises to allow users to tap into business solutions and work more efficiently. The printer features solutions for large business workgroups and applications can be loaded and customized using the touch screen. Eco-settings to help save energy and reduce wasted paper and toner are built-in.
The printer can print up to 55 pages per minute and has an 80GB internal HDD. The touchscreen background is customizable with company logos. The screen itself is 7-inches and the printer can store forms that can be printed directly from the printer. Pricing is unknown at this time.